The new Italian football season has just kicked off and every Serie A fan will be watching to see whether Napoli can repeat last season's heroics and claim the Scudetto once again. It is a tall order for the Naples side, with the likes of Juventus, Milan, and Inter desperate to win the league title for themselves.
It was a busy summer transfer period once again this year and one of the biggest names to make the jump to Serie A was Christian Pulisic. The USMNT captain had been playing for Chelsea, after a successful stint at Borussia Dortmund in Germany. Now he will be aiming to get back to his very best and help Milan reclaim the title.
Pulisic is not the first American to play in Serie A – and there are actually a few others plying their trade in Italy this season. So, as the best MLS betting sites get very excited about Lionel Messi's arrival in Miami, we thought we would take a look at some of the American exports that have played in one of the most prestigious football leagues in the world.
Alexi Lalas
Although the sport has a long history in the States, it was the 1994 FIFA World Cup when the nation really announced itself to the football world. Many of the players from that squad went on to earn lucrative contracts in some of the biggest leagues in Europe – including someone who later went on to play a big part at a number of MLS teams.
Alexi Lalas' distinctive long hair and beard certainly helped him stand out at the 1994 World Cup. But it was his performances that attracted the then-Serie A club Padova. Lalas helped the club just about stay up in his one full season and he obviously made an impression. He was loaned back to play part of the following season after joining the New England Revolution in the first-ever MLS Draft.
Michael Bradley
The former USMNT captain is still playing in MLS for Toronto FC but benefitted earlier on in his career from playing at a time when European clubs no longer looked down on American players. Starting off with the MetroStars in his home state, Bradley made the move to the Netherlands first, before playing in Germany and England.
His performances for Dortmund in the Bundesliga earned him a move to Chievo Verona, where his battling displays in the middle of the field caused the fans to nickname him "The General". He played so well there that he was then signed by Roma the year after. He was just as impressive in the capital but injuries punctuated his stay in Serie A before his move back across the Atlantic.
Weston McKennie
His midfield versatility has made him a transfer target for a number of clubs around the world. But it was German outfit Schalke that first took the chance, inviting a young McKennie to play as part of their youth set-up. From there he graduated to the first team and played for four years in the Bundesliga.
He joined Juventus on loan in 2020, becoming the first American to ever play for the Turin club, and joined permanently the next summer. Injuries and a large squad of major world players have limited his time in the Juventus starting XI – and he played on loan at Leeds United of the EPL last season. He is now back at Juve and hoping to re-establish himself once more.
Sergino Dest
Not all American internationals have enjoyed their time in Italy, unfortunately. Dest was actually born in the Netherlands but has dual nationality which has allowed him to choose the USMNT. He began his career at Ajax, before attracting the attention of Barcelona in Spain.
Dest's performances at the Camp Nou were highly praised but he was loaned out to Milan at the beginning of the 2022-23 season. The defender was never a priority for the Rossoneri, however, making just eight appearances. He has now returned to his home country, with a new loan move to PSV Eindhoven.
Tanner Tessmann
In 2015 an American businessman took over ailing Serie D club Venezia, paying off debts and investing in new players. The club did have a lot of top-flight history but had been struggling on and off the pitch for years. Although that owner has now left, the club is still in American hands and that has been an opportunity for younger American players to sign for the club.
Tessmann impressed at FC Dallas in MLS and moved after just one year to Venezia as they were promoted back into Serie A. He was one of a number of Americans to turn out for the side but fared better than most. Although the club was relegated after just one year, he is still an important member of the Venezia team and trying to help them get back up into Serie A.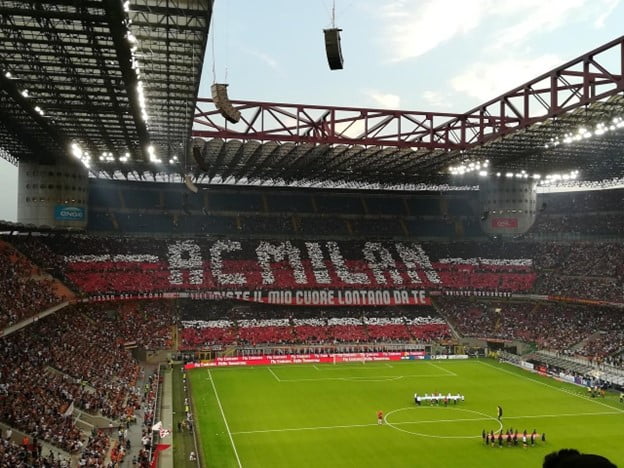 Figure 2 Pulisic is the latest American to join the Milan club
Oguchi Onyewu
This defender made 69 appearances for his country and played at both the 2006 and 2010 World Cups. But his time in Italy was brief and mostly uneventful. After leaving college early he played in Belgium and France before signing a three-year deal with Milan in 2009. He never played a single game and went on to continue a globetrotting career in Portugal and England before returning to the States.
There was one memorable moment of his time at the San Siro though. Although injuries kept him out of the starting line-up, he obviously took full part in training while at the club. That is when he allegedly confronted the great Zlatan Ibrahimovic after taking exception at a tackle from the Swedish legend. He may not have starred in Serie A, but not backing down from Ibrahimovic is something to write home about.
New Arrivals this Season
Christian Pulisic has already begun his Milan career in fine form, scoring in his very first game in Serie A. He has actually been joined at the club by young American sensation Yunus Munsah, so it will be interesting to see how those two play together.
With Timothy Weah recently unveiled as a new Juventus player as well, it could be time for another golden period of American football in Italy.