Player Ratings
Buffon – Made a couple of solid, yet comfortable saves in a match where the goal was rarely threatened. No chance on the late header. Defence was to blame for that bother. 6.5
Bonucci – Average performance from the big man who had two efforts on goal when prancing forward. Looked a little uncomfortable with Benatia. 6
Benatia – Worked hard, was perhaps lacking communication when the goal came late on but otherwise showed he can prove a dependable back-up. Would have preferred to see Rugani. 6
Alves – I think he set up Higuain's strike which led to Claudio's rebound effort. Yet overall Dani was poor. He showed little value in either end of the pitch and it worries me to consider that Allegri might seriously start him in Europe in place of Stephan. For he lacks the intelligence to allow Cuadrado to take the spaces high up the field he is eager to forage for himself and is far less dependable defensively. 5
Asamoah – Hustled and bustled, held down the flank and delivered some decent balls into the box. Also made a stunning tackle to deny the striker a clean shot on goal after Alves had set him up with an appalling header. 7
Khedira – Though he fared well, and looked more spritely than last week I continue to feel at present he works better in the fulcrum alongside Pjanic. 6
Marchiso – Took his goal splendidly and kept trying to pull the strings in midfield. His stamina is improving as is his touch, with his fine footballing brain as sound as always. However, this was the second game on the trot he has made a vicious, needles foul. Maybe frustration, or a different Principino has emerged from the hospital ward, one brimming with spite. 6.5
Pjaca – A below par outing for the youngster. I was thinking as I watched 'He thinks he is still playing in Croatia…these tricks don't work in Serie A'. Looked for free kicks whenever he lost the ball and though faced with numerous opponents, he failed to capitalise on the brief moments of success. He has much to learn, but will learn solely through playing. Glad to see him finally on the field. 5
Sturaro – Strange to see him deployed so high up the field, a position which does not suit his natural tenacity and skill set, yet he tucked into the middle more often than not. He won the free kick that led to Dybala's gorgeous opener and tackled well enough, though was unable to offer much more. 5.5
Lemina – Gave the ball away several times and appeared disconnected from his team-mates and the tactics. 5
Dybala– Hit the post, scored a sublime free kick, created one for his Argie pal then wrapped up the double with a smart strike from the edge of the 18 yard box. One of those games where he very much looked like a world star in the making. 9.5
Higuain – His form is steady and powerful. Took his goal superbly, supplied the perfect assist for Dybala when he was being fouled and never stopped charging into intelligent positions. 8
Palermo were hapless in defence, though made a fist of it when flowing forward, to at least offer a mild test to the side in black and white.
We bossed the game from start to finish, could have scored more than the four, were wasteful on the ball and pretty much carrying Alves and Pjaca. Which is a testament to both the strength of the others and the lameness of our visitors from Sicily.
Some of our play was classy. Especially the growing combination between Higuain and Dybala, with the latter deployed higher up the field than I have seen for a while. That is the bonus of playing Sturaro, who prefers to head central and offer defensive zeal than be responsible for crafting the play.
Lemina was woeful, yet he hasn't impressed throughout the season. A lingering thought remains of his possible use in one of the 3 up top, yet he has shown nothing to warrant moving up the pecking order. I remain very much unconvinced.
Its a shame that we conceded so late on, yet considering the changes in defence it comes as no surprise. I just hope it hasnt left a bad taste in the mouth for all concerned in Turin.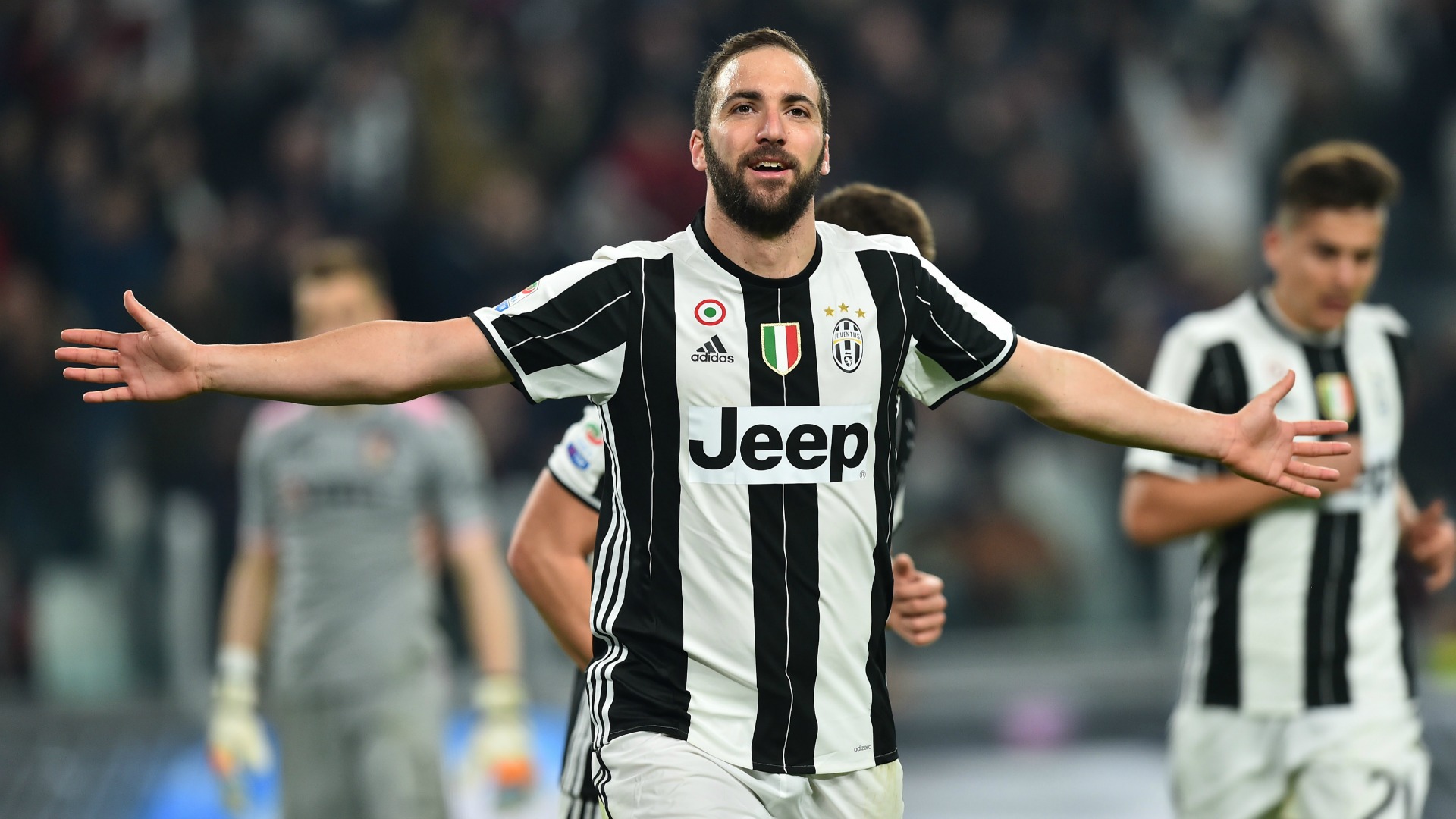 The squad looks in decent shape for the Porto tie. And its pleasing to read of Allegri stating that we will almost certainly stick with the new formation. If Chiellini doesn't make the game, Rugani can slot in more comfortably than Benatia. Pjanic should surely come in for Marchisio, Cuadrado and Mandzukic also. Which leaves solely the LB slot. No doubt Allegri will go with the Brazilian, up against his old club, but I would be perfectly content to see Asamoah start in his place, who has performed very well indeed since reprising the LB role.
We have two of the most in form strikers in Europe. A capable defence, world class keeper and lively, fluid midfield. Now is the time we will be able to judge our progress. Are we able to transplant generally impressive domestic form to the big stage? Much will depend on mentality, though on paper we have a superior side.
13 games to go in the league, a probable 7 point lead and every game from here on in becomes pivotal. I give praise to Allegri who has once again appeared to get the squad in the best condition of the season, at the right time to challenge on all fronts.
forza juve
TGP
(follow me on twitter here)