Little time for an in depth report as many elements are hounding me for attention, one of them holding a pigs ear between his fangs and dropping it by my feet, goading me to try pick it up then launching into the maul and maim routine…a 'game' which I know too well to embrace with anything but extreme caution.
I had expected a reaction to the loss at the weekend, though given the return from injury of several players I was well aware that to dream of a 5 star performance of fluidity and cohesion would be child's play. And so it proved.
We started the game in a welcome frenzy, found ourselves 2 goals to the good with less than ten minutes on the clock. Both of which were simple, easy headers mainly rooted in appalling defending, though the cross from Cuadrado was decent enough. As was the corner from Pjanic. We continued to dominate, even played some nice football, but then began to sink back into our collective shell.
Half chances came and went, almost solely for us, and the early ascendency of possession petered out into a more balanced affair as half time approached. With a 2 goal buffer it made sense to conserve energy and simply be patient and wait for more chances to appear as they surely would.
The beginning of the second half felt and looked like a training match. With both sides barely registering a flicker of life. Yet a wretched pass from the returning Kaiser Chiellini set in motion a move which ended with a quality finish from Schick for 2-1. It was possibly deserved, as we had sat back so comfortably that our play could be accurately described as sedate.
With some effort we managed to move once again out of neutral, and soon found the goal to place the deficit at 3-1 in our favour, with Pjanic firing in after concerted pressure and yet more woeful defending from the visitors. The wind was again sucked from the Samp sails…And it came as no major surprise to see us add a fourth late on, with the Samp rearguard action static as Chiellini bustled in to head in his second of the game.
Reasons to be bothered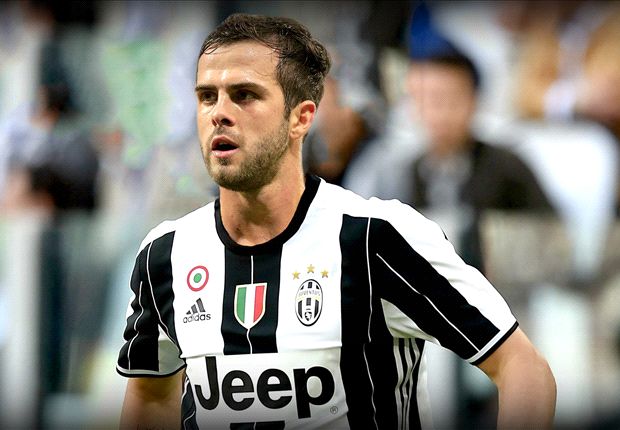 Pjanic continues to prove a useful ghost of the player he was in Rome. He has not found his rhythm in our colours, yet his quality is so high, that even when in haphazard form, he still chips in with a few beautiful passes and the odd goal every game or three. Integrating the Bosnian must be high on the list of issues to ponder for Allegri, for he is capable of so much more than we have yet witnessed.
It came as no surprise to see us defensively at our weakest down our right flank. With Cuadrado doing his usual Valuable then Hopeless routine, and Alves reminding us of his lack of defensive prowess on several occasions. None of which really mattered, but we were playing a shambles of a Sampdoria side lacking confidence – after conceding two early goals – as well as quality in many key areas on the field. Playing two offensive players on the right is overkill, and Alves finds himself hesitating between bombing forward and staying back to cover…more often than not, seeking to spread the play to the opposite flank when finding dear Juan running into the terraces…
…Connected to this is my continued irritation at the absence of a pillar of our five scudetti, a player with immense zeal, lively physicality and superb defensive nous. I can only hope that we were saving Stephan for the Napoli game, for given the offensive ability of the midfielders of Sarri's tribe, we will certainly need a very focused and resolute rearguard for the weekend. Which is found with the BBC, whichever of Evra (who seems injured) or Sandro and not Dani Alves, but Stephan. It is not out of respect for what he has achieved that I rage over his exclusion, it is that I find him still a superior and more reliable option to Alves.
Again we relied on the wings for creativity. With perhaps more than of late created through the middle, but time and again we saw the ball moved left then right then left then right, predictably, and it was our quality, not our form and team work which led to the resounding victory on paper. When was the last time we scored a wonderfully crafted team goal?
Reasons to be cheerful
Hilarious Clinton is not yet inaugurated, and so nuclear apocalypse is not yet upon us.
Claudio has returned! This is a major positive, and he performed well on his re-entry into first team action after recovering from his ACL injury suffered in April. It will take time to find anywhere near his best, but the early signs were very promising indeed. Il principino was constantly involved, and a massive step up on Hernanes and Lemina, for his passing, movement, covering and all round footballing intelligence is vastly superior to those imposters in the DM role. Benvenuto a casa, Claudio! You have been mightily missed. The side seemed the most balanced for many moons in the middle of the park. Which bodes well for the coming months, if we can keep mainly Marchisio fit and fully recover the others presently on the cusp of a return or still in the sick bay.
Higuain remains in splendid form. He was unlucky not to score and suffered several mistakes by the officials which could have seen him through on goal. His work rate, distribution and hunger are world class, whether he scores or not. He has already proven himself a team player of the highest order.
Kaiser Chiellini has hit the ground running, scoring twice, setting up the opposition for one and offering a typically swashbuckling performance. We are much stronger to have him, Claudio, Asamoah and Rugani back in the ranks. Regardless of our form, simply their presence, experience and talent will be more than enough to win most games we play until we can forge an identity beyond simply being stronger than our opponents and winning through attrition and moments of individual brilliance.
Whilst it must be repeated that Samp were wretched, we did mange to get more bodies in the box, which has been absent of late. This makes a huge difference to every forage forward, with Khedira looking more spritely in turn.
In conclusion…
We have recovered perhaps the key to any serious hope of glory in Marchisio. We have recovered our most gladiatorial defender in Chiellini. Asamoah and Rugani are back. Sturaro is picking up fitness. We have weathered the storm brought about mainly by consistent injuries, and not allowed the results to match our inability to control games from start to finish.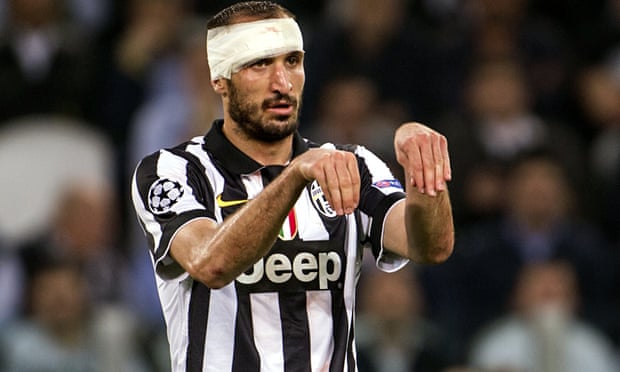 With Giorgio back in the squad, we can once more deploy what I consider the strongest rear-guard on the planet, which makes us exceptionally hard to beat. The middle of the park will undoubtedly improve with Claudio back in the mix, and yet, Allegri will likely come to the conclusion that we will not see the best of Pjanic in a 3-5-2. He will not change the formation or system until we have a healthy lead at the top and/or everyone is fit. Which is sensible. Why would he risk poor results, which often come with a major change, before there is a safety net of sorts? He cannot allow himself to care as much as we do as fans, if we play horribly or abjectly and yet still win 4-1. His job is the results business. And on that measure, he is doing sterling work.
Two huge tests are fast closing in on the horizon. Are we ready for Napoli? Not in the slightest, yet it matters little if we do not win, for we will remain at worst 2nd even with a loss. I am more concerned with the Lyon tie, for without Dybala, we rely presently more on quite predictable attacking moves than flair and creativity through the middle. Which is required on the continental stage to prosper.
We have yet to perform anywhere near our potential, and this can only be realised when Allegri has anywhere close to a full complement of a settled squad to deploy. Begrudgingly. I will concede that our results have been warranted, and given we have been pretty much winning close to all our games, I retain hope that everything will come together later this season when it matters most.
forza juve
TGP