My preparations for this match have been perfect. After crawling out of bed to find my youngest niece, beloved baby goblin (her elder sister I call Monkeyface) squealing in my sister's arms at the door as my hellhound threw himself into his trademark berserker routine, I devoured a breakfast fit for a viking King just returned from battle, slowly regained my balance from a dreadful hangover, jumped aboard my two wheeled devil steed, aimed at the ocean and hit launch. Forging a bed of sand on the close to deserted beach I joyfully lost myself in the lines of Money (Martin Amis) and was awakened from my fugue state by the sound of my own voice roaring obscenities as my eyes became blinded and painful from what seemed to be the start of a storm. I observed myself telling the wind to go eat a bowl of fuck…Was this the beginning of tourettes? NO. It was time to throw myself into the ever growing in volume and height waves, squeal with joy like a child as I jumped and rolled and floated, thrown hither and thither by Nature's finest onslaught. A glorious two hours spent under the powerful gaze of our nearest and dearest star then home to the hound, gardening, planting, tidying up my 'special plants' and finally the call came, from the stand-in boss at work, approving my late show tomorrow morning, allowing me to remain in my lair to watch the entirety of the Battle for Bavaria. Everything seemed to be falling into place…
That was, until I peeked at the italian sports sites and discovered that not only Chiellini remained highly doubtful, yet the fiends had thrown Big Mario and Il Principino into the list of possible, even probable absentees. Which leaves this preview in tatters before I have even truly begun. Headlines of 'Chiellini hopes close to zero' are not however, enough to curb my enthusiasm.
Our form of late has been average. Other than the horror show against Inter in the coppa italia, the performances have been fine, the results perfect. Which is a little more than can be said for our opponents, for Munich were recently beaten at home by Mainz, drew away with their only potential rival for the title, Dortmund, before smashing poor Bremen 5-0 last weekend back in their Allianz fortress.
Let us focus on the worst case scenario of all three suspects forced to find themselves at best on the bench…
Buffon
Lichsteiner Barzagli Bonucci Evra
Cuadrado Khedira Hernanes Pogba
Zaza/Morata Dybala
That is what I suspect Allegri would deploy in such horrid circumstances. My own preference would be for Rugani to play in central defence (to allow the 3-5-2). I feel his lack of experience is less of a concern than starting with Cuadrado, in fact, such a game could be the making of the youngster…regardless of the result. That is, of course, as long as we do not get pummelled. Which on the basis of the first 50 minutes of our most recent outing against Munich, must be considered a woeful possibility. My opposition towards the inclusion of the Colombian is that his game is too one dimensional to trouble Bayern. He is a one trick pony whose shooting and passing is often below average. Perhaps it is too cavalier to play Rugani, and clearly Allegri sees him as one for the future, to be brought through carefully and on a steady, not rushed timeframe.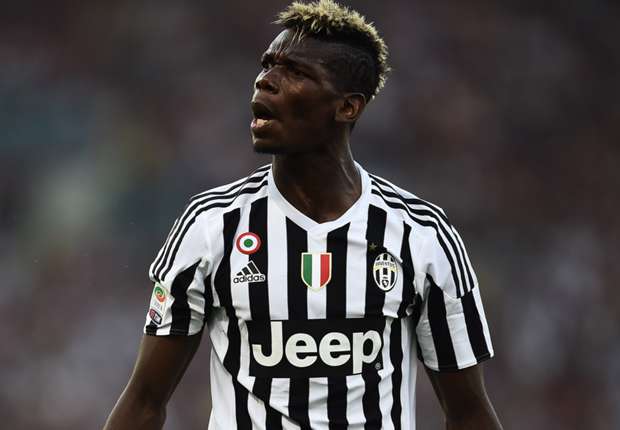 The other main gripe with this formation is that Pogba is pushed out wide when his best work is always through the middle. When finding the ball and charging forward at pace. He has the skills to be useful on the left, but why not place him centrally with Khedira and have Sandro as an orthodox left winger to counterbalance Cuadrado. This would be more balanced in many ways.
Although Mandzukic would be a huge miss, on the positive side of the dilemma is that both Zaza and Morata are far less likely to be making up numbers in midfield and defence. Their game is solely focused on the final third. Which could well work in our favour, for to avoid another siege where we defend like lunatics, pack our rear third with 10 players and have no outlet up top is certainly in Allegri's thinking. The way to bother Bayern is to attack their defence, as hard as possible, through the middle. Which is why I suspect Zaza would be a more viable replacement for Big Mario. The major problem with offering Zaza the spot is that he will be forced to tackle, for we will be under pressure for much of the game, and the frontman's tackling can at best be described as overzealous. Every challenge he makes in the defensive phase is either potentially career ending or a red card. Still…I can't help but admire his grit.
I hope that if there is any question of Marchisio's fitness that he doesn't start. Rather a fit Sturaro or Hernanes than a ghost, in such a vital area of the field.
Unfortunately, I find it hard to see us winning the tie without Chiellini. His loss will be the most deeply felt, yet perhaps he will play. Whilst reports have been anything but positive, none have suggested any worse than 'he has been training apart from the squad, when Allegri had hoped he would have rejoined his comrades by now'. Unlike Marchisio, who is a pale imitation of himself when unfit, I have often seen Chiellini play with what appear wounds severe enough to demand a stretcher, if not a gurney, yet he shrugs his shoulders, embraces the sponge and becomes ever more brutal.
Let us, for a brief moment, ponder the best possible scenario, in terms of selection…
Buffon
Lichsteiner Barzagli Bonucci Chiellini Evra
Khedira Marchiso Pogba
Mandzukic Dybala
Now there is a side which can cause serious problems for any opponent…Even swapping Marchisio for Hernanes does not dent my confidence considerably, for the Brazilian was superb in our first collision with the monstrous swine machine. I would even go so far as to suggest that Sturaro could offer more bite than Khedira. Less experience of course, less technical ability, but he has the zeal we require in spades to balance out the scales. Talent is hugely important, yet the value of drive, of grit, of fight can never be underestimated.
It was no surprise to find our fortunes change for the better (in the first leg) when we replaced both Khedira and Marchisio with Hernanes and Sturaro. The latter duo were fitter, sharper and far more determined. Which unsettled Bayern considerably. It was the combined effect of both players which completely changed the midfield dynamic, and the course of the match.
One thing also worth considering is something which Peter mentioned in another thread. Namely that Allegri has shown that he often improves tactically upon the second meeting with a side in Europe. Especially in the knock-out phases. Of course the same can be said of Guardiola. Yet of the two, it is the Spaniard upon whose shoulders weigh heaviest with pressure.
The Bayern coach – who must be looking upon Man City's haphazard form with less enthusiasm than he would have felt when signing the contract to head there in the Summer – is desperate to win the champions league before his tenure in Bavaria draws to a close. Yes yes! He has continued their outstanding domestic dominance, yet the European title has eluded his reach. Absent of this accolade, many will consider his work in Germany to be nothing more than average. He inherited a wonderful side, has altered it to his liking and methods, yet has he achieved more success than his predecessors? The answer is presently NO. To fail yet again in the premier continental competition will erode the aura which surrounds him of a gifted genius who worked wonders with Barca and is widely praised as one of the finest minds in football.
Whoever starts for Juve, all I demand and hope for is to find pride in their performance. Players live for this kind of match, the opportunity to test themselves against the very best, the elite. Reputations can be gilded or broken in such ties. I am less interested in the result than I am in the fury of our battle cry…
We are very much the underdogs, yet let us become the hounds of war.
BREAKING NEWS
It is with some sorrow that I must confirm the club statement just issued…
Paulo Dybala and Claudio Marchisio will not be available for the game against Bayern Munich. Dybala is suffering from lesions to his left calf and will be monitored on a daily basis in the lead up to the derby with Torino. Marchisio's calf is mangled and he will be unavailable for an estimated 20 days.
Well well well! Whilst such revelations are far from ideal, the positives to take are immense! For Dybala is a major loss, yet I will try to carefully suggest that his lack of experience against top class opposition soothes the blow. And in his stead we have Morata and Zaza. The injury to Marchisio is more a concern for our league campaign, for we have others, such as Sturaro and Hernanes capable of slotting in for this match, and who can say, perhaps they will offer more bite and snarl than Il Principino, who was awful in the first leg.
As for the positives…Mandzukic and Chiellini appear ripe and ready. Two players who possess the spartan menace which I have long thought will be the only chance we have to prosper in this battle. We must assume both will start.
Buffon
Lichstiner Barzagli Bonucci Chiellini Evra
Khedira Hernanes Pogba
Mandzukic Morata
Fine, absolutely fine! The news has far from dampened my spirits, for it has nourished them!
BREAKING NEWS
I may have been a little over eager…for it appears, despite my pouncing upon the absence of Chiellini and Mandzukic from the official announcement of injuries, the general consensus appears to lead to neither players entering the fray from the first whistle. Without them both, we are lost facing a steeper ascent in our uphill mission for glory.
Finally…
Such was my excitement that I rushed the preview through last night assuming we were playing this morning. Yet when I woke, to the growls of the blur of fur and fang perfectly cocooned in the nook of my knees and began searching for my live stream I realized my error. Regardless, it was fun to conjure the above whilst fearing the clock ticking steadily away in the background and it remains of some value. In terms of a final update…
Allegri is expected to deploy a 4-3-3. Hernanes produced a sterling showing when replacing Marchisio previously. Yet Khedira could also be deployed as the fulcrum, centrally screening the defence and creating play from deep. If the German was moved to the middle, it would allow Sturaro to play CMR. This seems a safer bet and allows us to make use of Stefano's youthful exuberance and hustle.
Morata on the left of Big Mario and Cuadrado on the right. This is a very offensive formation, one we are largely forced into by the need to score and injuries. The two wide forwards will offer next to no muscle in the rearguard action, yet they will, as is their nature, offer reference points higher up the field which could assist us immensely in terms of creating chances and allowing the defence the chance to breathe and regroup before the next wave of Munchen pressure appears on our shores.
For those bereft of hope, for those convinced we are marching towards our own execution for the world to see…kindly watch the second half of the initial stage of this clash of the Titans staged in Turin on the 23rd February…During which, we played our finest football without Marchisio, Dybala and Chiellini.
Forza Juve