As I noted to my english chum at work last week who was laughing at my bemoaning of Allegri chopping and changing and the complete lack of any semblance of identity or consistency –
'We cannot keep playing like shit, expecting to win on moments of individual brilliance. Soon enough we will come unstuck, and I have no confidence it will be the spark to light our fires…That is my concern'
He was laughing because he knew we were 5 points clear in the league and faring fine and dandy in Europe. Saw little reason to be so critical.
The conversation returned to my mind as I watched the fine pressure and welcome hunger shown in the first ten minutes against AC Milan dissolve into the same disjointed, lifeless showing we have seen in close to every game this term.
Our opponents deserved their victory, for they matched us defensively, worked damn hard for each other and showed greater passion than the majority in black and white. This was a poor showing, at times embarrassing, certainly cringe-worthy…mainly whenever Cuadrado received the ball in a promising position. Yet he was not the only horror, others were equally out of sorts (that is the nicest way of putting it).
I am no fan of Montella, for he strikes me as an arrogant goon, but I am fast becoming a fan of how he transmits to his players the manner in which he wants them to play. Fluid, fast and with great passion.
Player Ratings
Buffon – Could do nothing to thwart the brilliant strike from the youngster. Other than which was in fine form, not a step wrong. 6.5
Barzagli – One of only a small handful of players to emerge from this encounter with his pride still intact. Andrea was imperious, not only marshaling the rear-guard and making prime interceptions but pushing the team forward whenever possible. The result could have been worse without his immense experience and maturity. 8
Bonucci – I am aware that his head and heart have been and continue to be troubled, due to familial trauma, and unfortunately we have been forced to play him when he really should have been given time off to be with those afflicted. However, injuries to Chiellini, Rugani and Benatia lacking match fitness has forced Allegri's hand. Big Leo made a wretched mistake in France mid week and he continued in the same vein against AC with a series of shameful theatrics, stupid fouls and poor distribution. In short, he isn't himself at present. 6
Benatia – Definitely starting to show his value. Lively tackling, solid covering and reads the game well. He needs time to gain consistency but looks a good player. 7
Sandro – Worked hard on the flank, sent in a few decent balls to the crowded box yet lack support in his endeavour. 6.5
Alves – Much like his counterpart on the left, Dani huffed and puffed, showed sound technique but was left too often with little to aim for. However, he was profligate with the ball, ending several promising moves with a wayward shot, playing for himself more than the team, which must be curtailed. 5.5
Hernanes – The absence of a natural fit for the regista role really showed in this match for whilst the Brazilian fared okay, showed strong positional awareness and tried to keep the ball moving, his distribution was lacking penetration and flair. Yet for any regista to work his magic, he requires intelligent movement around him which was simply not forthcoming. He is trying his best to meet the demands of the role, but it is often not going to be enough at this level. 6
Khedira– One of the worst showings in our colours since joining the club in 2015. His passing was atrocious for such a decorated and hugely experienced player, as was his movement. Other than a fine shot in the dying seconds which was destined for the top corner before the giant kid pushed the ball to safety, Sami was a steady disappointment, to himself and the club. Bench him. We have two players who can play his role…4.5
Dybala – Looked spritely early doors before disaster struck soon after the half hour mark. Hooked off with what appeared to be a hamstring injury. 6
Higuain – Toiled like a trojan, a couple of half chances but lacked the service especially after Dybala left the fray. A world class striker he certainly is, but he cannot do it all alone. 6.5
Cuadrado – If there was a game which epitomised his general level of performance it was this one. Why the devil he was brought on to replace a forward I shall bang on about further down. Juan was a shambles. Every single time he found the ball at his feet with any promise, he fluffed his lines. Time and time again. His shooting, passing, movement was at best, amateur. The only value he brought to the side was his ability to win free-kicks. I feel sorry for him, partly because he looks like an alien…but no healthy relationship can be founded on pity. One of the worst showings of an offensive player I have seen in our colours for many moons. I have reached a point where I now grimace as soon as I see him enter the field, for I know what will follow. His lack of concentration, poor decision making and absence of solid technique came together to produce a horror show of errors. I admire his enthusiasm, and his pace, but my own jury on Cuadrado is now set in concrete. He is simply not good enough. 3
Yes, we remain top of the league and group stage in Europe. Yes, we have only lost twice this season. Yes, there is no reason to panic. However, it is reasonable and accurate to conclude that we have yet to play one decent game in which we have looked anything like champions elect domestically or further afield. There is no form, no cohesion, too many players are making school boy errors. We are creating less and less each game, no player other than Barzagli, Higuain, Sandro and Dybala have looked consistently potent. There is no confidence, no fight, no passion. Yet there remains plenty of hope. If not solely time.
Allegri's tried and tested plan of focusing this segment of the season upon getting the squad as a whole match sharp, aiming to hit top form in March when all competitions become more serious is ruining any possibility of gaining momentum, let alone producing performances which the sum of the parts lend to with spades.
We remain suspect at corners and creating little when we take our own. If it wasn't for individual brilliance and some highly seasoned veterans at the back we would be in trouble. Thankfully there is plenty of time to turn this around, or rather, to pull ourselves free of the lethargy which has mired our campaign to date.
Pjanic has yet to adjust to whatever system Allegri deploys. He seems more often than not a shadow of the supremely potent player he was in Rome. He does not fit the 3-5-2 and so let us change, let us deploy him in a similar role to when he played centrally alongside a nutjob enforcer in Radja. Sturaro would do the job I suspect.
Khedira appears jaded and sloppy. And Cuadrado is a constant menace to our own forward play. It is the job of Allegri to address these burning issues. Yet why did he bring on a winger with an appalling goal scoring record to replace Dybala, when we had Mandzukic and Kean on the bench, both of whom were far closer to like for like replacements?
Why did he wait so long to bring on Sturaro, who managed to find himself in several good positions in the short time he was involved?
These decisions baffle and bother and do little to help our cause.
One of the other obvious problems we face is the lack of men getting forward, finding useful positions in the box, let alone the final third as a whole. Without which we are finding our forwards outnumbered.
Il Mister appears to have no solutions to the ongoing midfield issues, nor does he seem to have addressed our struggles at defending set pieces. Much of this we can explain to some degree by looking at the injury list, but we should still be playing better football.
We can talk of the disallowed goal, which was a wretchedly wrong decision, but that misses the point. For our manner of playing football was abject, predictable and slothful.
It will be interesting to see how the manager deals with the absence of Dybala. With Pjaca still recovering, will he change the formation? Roll the Kean dice? Or simply bring in Mandzukic and stick to the 3-5-2?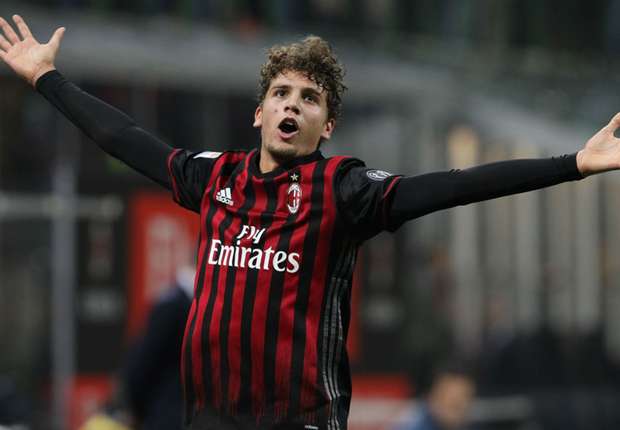 AC deserved their victory. And I am glad to see their resurgence gathering steam. Also their use of young italian players must be lauded. Allegri should but will not take note. He blazes his own trail, and my fear if not conviction, is that we will continue to see these performances until Marchisio is reintegrated into the squad and Chiellini and Dybala return.
Alarm bells are not ringing, but its depressing to watch our beloved vecchia signora presently. And I cannot help but wail and whine and stamp my hooves, demand change. Which must come soon, for we have a flurry of important fixtures where we will be forced to stand up and be counted, or fall by the way side.
Il Mister is hedging his bets. I will continue to offer my support and belief in his expertise, for he has won two doubles on the trot, and I do feel this side is stronger than last year, at least it will be once we have recovered more key players. Before we become too downtrodden, let us be thankful for the chance to improve on this dire showing midweek, and then onto the visit of Napoli. If such a huge fixture next weekend fails to rouse our spirit and pride, then it will be time to worry more deeply and balefully…but not yet!
Forza Juve
NB. The U19s just won the Turin derby…Mosti scored for Juve, equalised by a Berardi, who may be a relative of Domenico! Yet again, however, for the third match running, Luca Clemenza came off the bench and scored, what proved the winner for 2-1.