After last Sunday's horror-show against arch rivals Inter Milan we were fortunate to welcome Cagliari to Turin as sacrificial lambs to the slaughter to immediately remind ourselves that all is not lost. The Sardinians played their role in proceedings to perfection…
The game felt more like a pre-season friendly against a local amateur side than a top flight encounter, for we were in control from the first till the final whistle. Suffering very few half chances and scoring four well deserved goals in the process.
Player ratings
Buffon – N/A
Chiellini – Vastly more composed performance. No errors and appears to be regaining his focus. 6.5
Barzagli – Barely saw the old war horse after an early moment of excitement when he tracked back to trap the ball and play out of danger. 6.5
Rugani – Wonderful to see him hit the ground running. By far our most involved defender, hustling, blocking, stealing the ball and moving high to add to the numbers in midfield when Alves headed for the final third. Brilliantly taken goal from the rebound. Shame for the yellow which should not have been given, yet it took nothing away from a commanding showing for the youngster. His future, which is our future, appears ever so bright. 7.5
Alves – The Brazilian skeletor impersonator is finding his feet in this juve side, taking less risks on the ball and adding real quality to the offensive phase with intelligent passing, decent dribbling and accurate crosses. Scored a memorable strike from outside the box and was a thorn in the side of Cagliari throughout. 7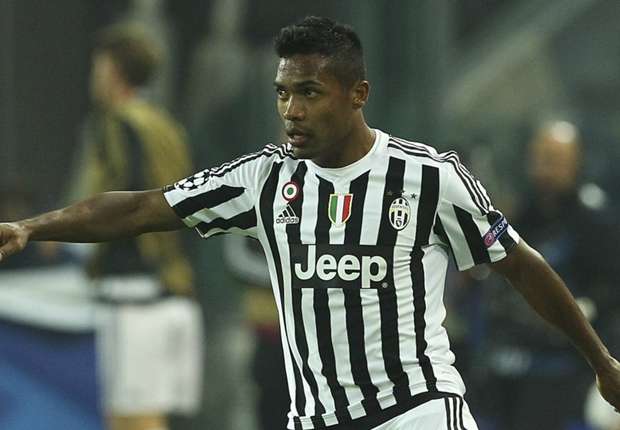 Sandro – Superb. I believe we have found in the young wide man a truly outstanding talent. I know of no other left back as consistently dangerous up top and solid at the back. A steady menace, offering serious threat whenever the ball was at his feet. He must surely be first choice, with Evra now rightly playing second fiddle as back-up. Could have scored late on with a header, other than which was indomitable. 8
Hernanes – Went about his work diligently and comfortably. His maturity in the position was noted, as was his ability to recycle the ball smartly and maintain a physical presence in that all important position in front of the defence. Set up a few good chances for others and his late attempt from range was quality. Solid. 7
Lemina – Still to convince me as a serious contender for a first XI berth when all others are fit and match sharp, yet Mario had a good game. He does seem more comfortable in a role absent of major defensive duties and perhaps its for the best to use him as a Khedira apprentice. Involved himself more vigorously in the midfield, spread the play intelligently and was in the right place to force the fourth goal. Definite potential, but where best to place him to develop? 7
Pjanic – Back to a role which allows him to focus on the final third and instantly improved. The Bosnian found space, passed often beautifully, almost scored with a free-kick and produced two assists. He is slowly moving up the gears and will assuredly prove a valuable signing once fully on song. 7.5
Dybala – Fought hard and linked up well with the team as a whole. He is definitely playing deeper, no matter what Allegri says and once other players up their game we will see more end product, for presently he is focused on connecting the midfield and attack, far less often than last term finding himself in goal scoring positions. I am happy to see his creativity glowing and growing, as his passing range is often sublime. 7
Higuain – Scored one, hit the post, created another with a well executed volley on the turn from a free kick he had won. He could have easily had a hatrick. What has impressed me is his link-up play, which is a part of his game I was unaware of prior to his arrival. Far more than merely a natural born goal scorer, yet as he gains match sharpness, he gets better and better. 8
Pjaca – A little more time to impress than has become the norm of late, and the Croatian tried hard to make things happen. He forged one great chance late on. 6.5
Reasons to be cheerful
We ran zero risks. Dominated the game from start to finish. Created by my count 12 clear goal scoring chances. Scored four. And barely moved out of second gear.
Higuain, Sandro and Dybala are looking world class threats going forward. The defence was more solid and we could have easily won this tie 8 or 9-0.
There are no reasons to be bothered from this encounter, with the only possible negative found in the low quality of the opposition. Who rarely threatened, and whilst they did adopt the fabled 'high press' in the second half, it led to nothing, with the defence and midfield holding firm and continuing to create in the final third.
It was an interesting move to see Alves cutting in central, with Lemina pushing wide and Rugani making up the numbers in midfield. This is an advantage of playing Rugani instead of Barzagli at RCB, for he is far more mobile. I am pleased to see Allegri trialing such systems. With several of our set piece routines also appearing straight off the training pitch.
Pjanic deployed alongside a competent holding midfielder appears clearly the best fit for his talents – at least in our loose 3-5-2. Once Marchisio returns to the fold, to that very position, our midfield will become perfectly balanced. Mandragora will provide natural back-up in the middle with Sturaro and Lemina keeping Miralem and Big Sami honest.
Alves and Pjanic are both very comfortable on the ball and it shows in our play, both when defending and when moving the ball forward, sometimes with hugely welcome and encouraging one touch football. We have seen hints of this in earlier games, and I cannot help becoming excited at the potential of this squad, which will not be realised after just six games.
Despite the rancid outing against Inter, we are back on track. Still to find Marchisio, Sturaro, Mandragora and Cuadrado entering the fray, yet well positioned domestically, all to play for in Europe and playing some decent football.
As a juventino, I am accustomed to winning, yet what matters most to me is more than mere results. It is the manner in which we play, the way we behave both on and off the field. For the club has always held an almost regal sense of dignity, transmitted from the President down.
I work alongside a long term Man U fan from the motherland. He is a hardy fellow, knows the game inside out and we have shared delightful reminiscing of the 90s when Juve and Man U shared a respectful rivalry to such a extent that the fans would often applaud their opponents. Angry at the decision to bring in Mourinho, for he doesn't want the club so close to his heart to be focused singularly upon results, and the Special One does not fit the traditional club ethos, when I talk of Juve, he is less concerned with the result, instead always more focused on asking 'how did you play?' For he seeks that glimmer of childish glee in my eyes as I explain a move of one touch passing which led to a player hitting the post, he seeks the same all consuming devotion to the cause found through feeling every tackle, watching every shot in slow motion on the edge of your seat, of the tides of the heart rising and falling spectacularly as glory and failure remains in the balance.
After speaking of Higuain today, he replied…
"That is all we as fans can hope for and demand, to see our players give their all for the badge…its the fight, its the pride in the shirt, not the winning or the flash cars or Adidas adverts, but the grass roots connection to the fans, for we play with them and through them, kick ever ball, run every yard, lose and win as a team, as a club, as a part of our own heart and soul…I would rather lose a game, and feel my heart ablaze with passion inspired by the players fighting for every blade of grass, than win dirty, than watch my team hound the referee at every decision, for they represent me…at least they used to…"
Some of that pride which seemed lost on Sunday night was restored against Cagliari. I saw those in black and white determined to fight, to dominate and entertain. The passion wholly absent in the hurtful surrender against a club who have caused us more harm off the field than any other in history has been swiftly recovered and perhaps it was the galvanising force required to truly kick-start this campaign. Much like last season when the derby lit the fires within. It is where we go from here which now counts. Do we stride forwards with renewed confidence or wilt once again?
We should all be very proud of our club. We have been through hard times, yet the club ethos has remained. And we have revived from the ashes. Andrea Agnelli has continued our tradition as a club, overseen our rise back to the top table where our seat remained warm. We are financially sound, our squad is improving year on year, and the potential found in our current squad is incredibly promising. This is a wondrous time to be a juventino.
forza juve
TGP