Player Ratings
Buffon – Was unchallenged for much of the game and when called upon late on in the second Santo Buffon made a world class save to maintain the clean sheet. 7
Bonucci – Managed a few decent passes forward when the opponent was sitting back in the second period. A solid tackle here and there aside, Big Leo was rather quiet on the night, marshalling the opponents with relative ease. 6.5
Chiellini – Was looking lively until what seemed a muscular injury forced him off the field. Made a rather dangerous challenge on the edge of the box for a deserved yellow, but he did take at least some of the ball…alongside the players leg! N/A
Rugani – Appeared early doors for Giorgio and proceeded to keep calm, cover well and dominate from the back. 6.5
Lichtsteiner – Unfortunate to get booked for what seemed a nothing challenge, yet his generally robust approach leaves him liable for cards. After which he kept his head, shored up the back-line though offered little going forward as the areas he likes to get into are more often than not occupied by Cuadrado. Yet he does dovetail with the Colombian more effectively than Alves on most outings. 6.5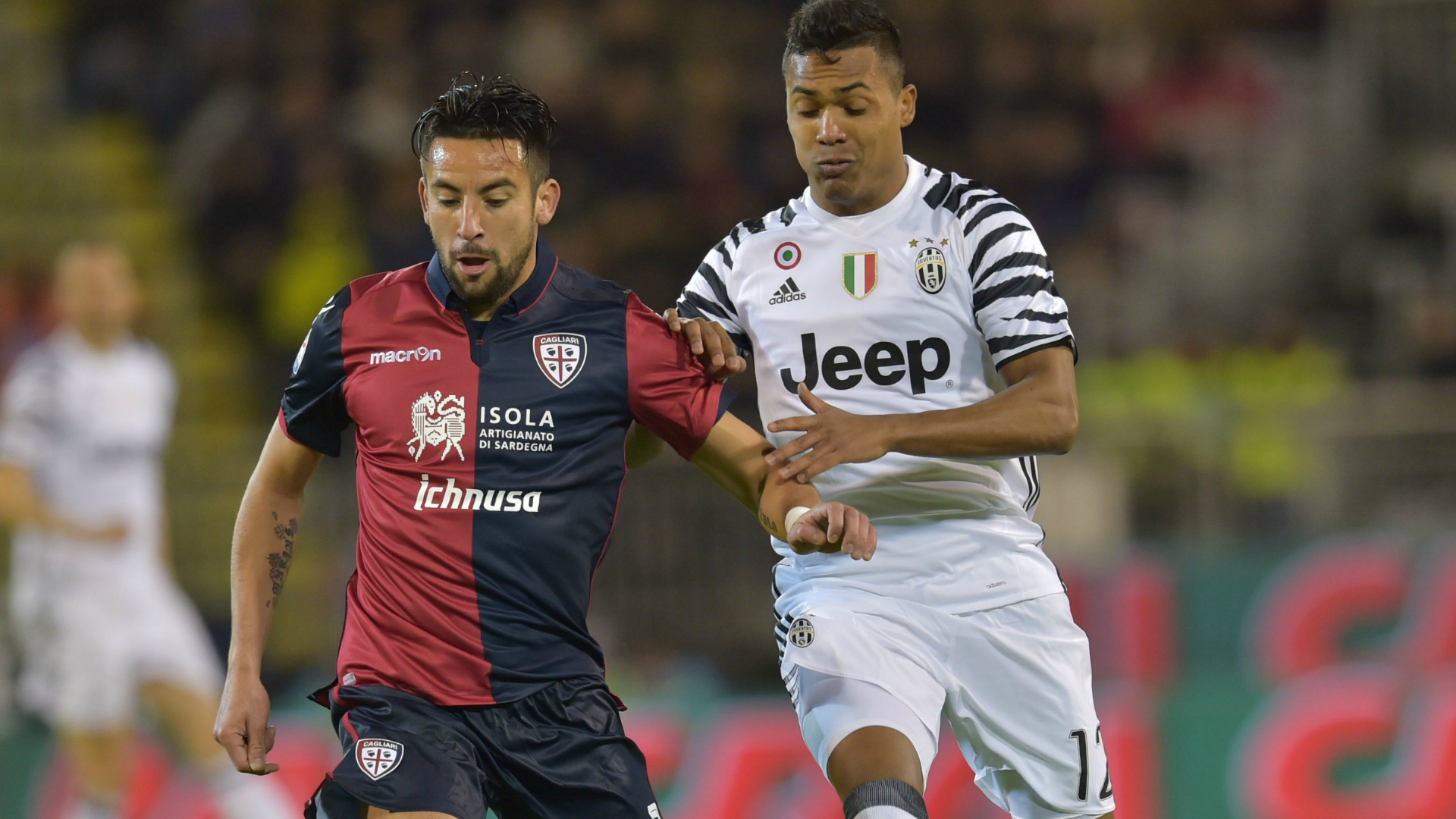 Sandro – Rarely seen in the opening period, though showed great stamina to keep motoring through to the death. And barely put a foot wrong throughout. He had little room to operate in beyond the half way line. 6.5
Khedira – Again, the German appeared jaded, though his duties change with Marchiso coming in and he was on hand to offer a steady screen to the rearguard and an option to calm the play down and dictate the tempo. 6
Marchisio – Il principino needs time. And we may not see the best of him for another month or three, just in time for the champions league final! It is a new system with new responsibilities, and his stamina and confidence can only improve through playing competitive fixtures such as this one. Whilst he produced a gorgeous assist for the opener, he also committed a truly wretched tackle on the ankle of an opponent which could well have led to to both broken bones and a red card. Great to see him back. 6.5
Mandzukic – Missed his trademark headed chances late on when the home side tired and were down to ten men, yet the bar thwarted one of his efforts and his work rate remained trojan. It certainly is an odd spectacle to see a target man playing in a hybrid lm/lw role, but for now, it keeps working out fine. 7
Dybala – Needs to practice his shooting and to stop whining and going down too easily. Made an assist yet was nowhere near goal with his scant few strikes. And why the devil was he taking free kicks in Pjanic territory with Miralem in attendance? Still, his work between the lines remains fabulous. He cannot be marked and seems to be enjoying his football. 6
Cuadrado – Made the second with a searing charge forward and was consistently mauled. Considering the amount of passes he misplaces it was bizarre to see him shouting at Lichsteiner at one stage after he had run the ball out of play! Absolutely idiotic booking for blasting the ball – over of course – when he was well aware the play had stopped. 6
Higuain – Superb yet again. His work rate is immense, as is his all round game. And of course his finishing is world class. He is sharp, fit and now has 12 goals from his last 12 games. Just the form we need him in for this stage of the season. Took both goals clinically. 8
Cagliari were solid and played a great game. They were confident, well organised and clearly comfortable on their Sardinian turf. And they offered a test, mainly in terms of committing men forward and breaking them down whilst keeping tight at the back.
Credit is due for a gritty performance which afforded us few chances. Yet, we should have won more handsomely. Chances came more regularly after the red card, though I am happy to see us bombing forward in great numbers. The goals will come in an avalanche sometime soon, but if not, I am content to see us continue to cement the newfound attacking and defensive stability.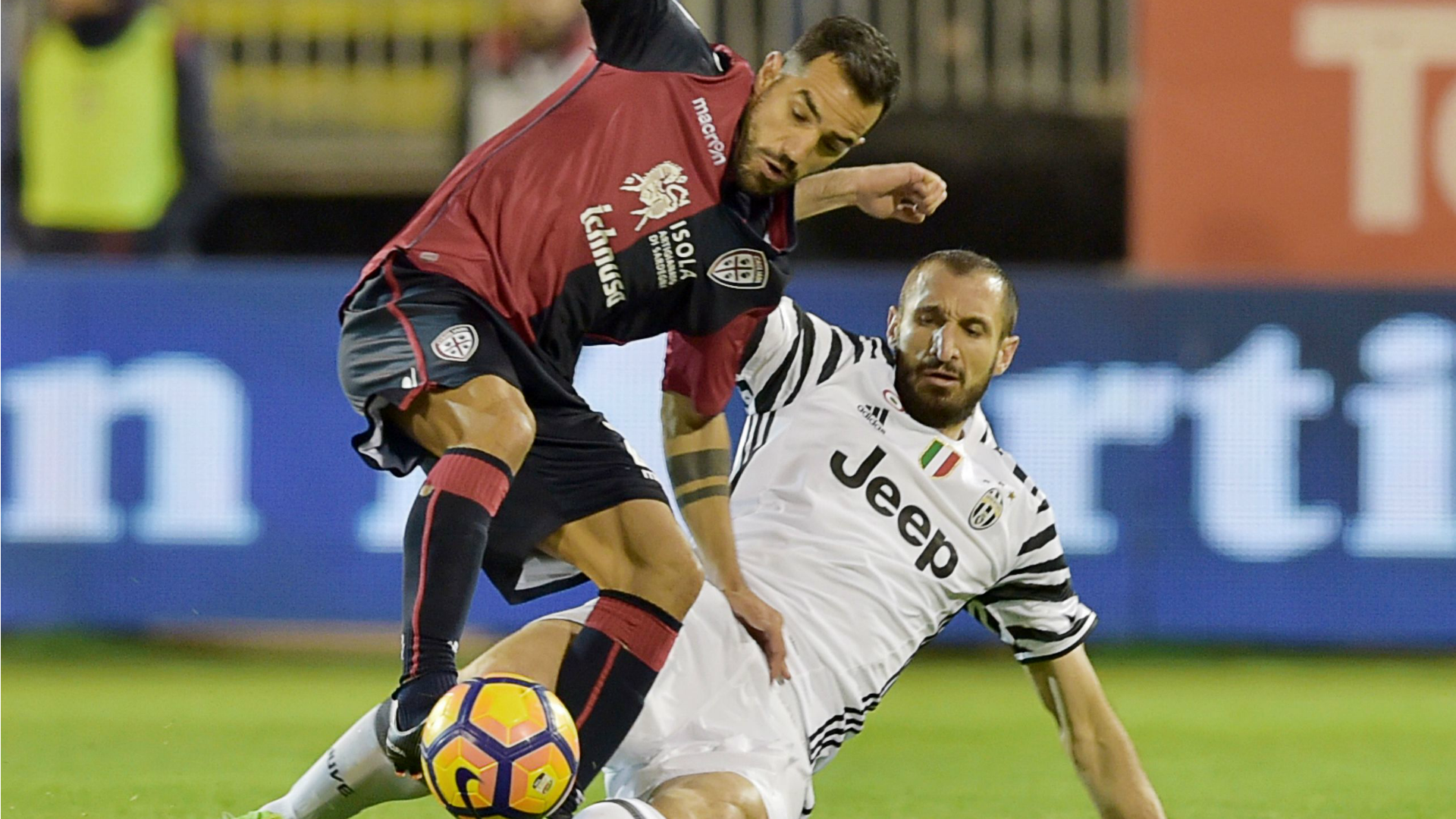 We have now gone five games without conceding in the league, and including the coppa tie against AC, our record since that bothersome defeat in Florence reads Played 6, Won 6, scored 11, conceded 1. Very encouraging form indeed.
I am yet to be convinced that Sandro is a more suitable fit for the new system than Asamoah, which is strange for I felt the brazilian's offensive endeavour would make him clearly superior. Yet when faced with a blockade of defenders, I feel that the battering ram Ghanian might well be as valuable, if not more.
And then there is Marchisio…We need to see him play with Pjanic, for without Miralem we lack creativity. It is tricky to judge his suitability until he is sharp, yet the (very) early signs suggest our best starting XI includes the Khedira-Pjanic fulcrum. Who might simply mesh more seamlessly together. Time will tell. We could well try Claudio in Mario's position, offer him chance to reprise his former trequartista role. He certainly has the technique and discipline.
One other thing I pondered whilst watching the game was how I see many more goals come as a result of defensive ineptitude in the premier league. Whereas in Italy, it is rare to find a team whose defence can be criticised week in, week out. Which is more than just a comparison of systems and styles. Serie A appears and feels more tactical than the cut and thrust, bomb forward high octane english game, which I still adore, as I have grown up with the game as a major, consistent part of my life.
I watch more english football than italian. And other than the defensive superiority, and I would add, a higher technical level across the squads (in Italy), there is also the officiating which is markedly different. I see tackles fly in which do not even receive a free kick, menacing attacks on the body which don't find a yellow, with the major points of contention in Italy generally offside debacles. Yet in England there are regular decisions which seem schoolboy errors of officials, even in their direct line of sight. In short, Serie A appears technically superior in the players and officials.
Finally…the Primavera got crunched 4-2 by Sassuolo at the weekend. A hangover perhaps from their midweek exit in the UEFA Youth League to Ajax. The young guns remain top of the league and I will hope they recover swiftly.
Forza Juve
TGP
(follow me on twitter here)