I was remarking to myself, as we approached the 90th minute…
"Well, its been a fairly even game…they have made 2-3 half chances, we have made 0…likely we lose points against Roma, maybe Inter in turn, so two draws we must manage in those ties, win the others and then the scudetto is ours…hardly the march of champions elect to have failed to register a single shot on goal…still, I keep reading of people writing of the juve motto – winning is all that matters, so I will leave my complaints of the manner of this winning of a historic 7th league title on the trot, to myself…poor game, poor advert for what looks on paper a brilliantly tight, exciting league battle…poor Napoli, in a way, for we have offered next to zero going forward, just defended deep and in numbers, and stopped them playing their usual game…'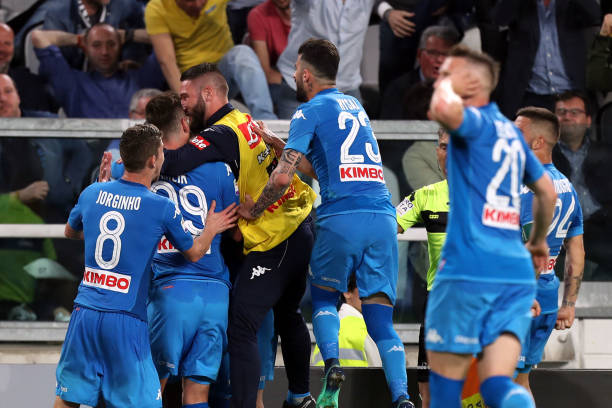 And then Koulibaly too easily out-muscled Benatia and powered his header past a despairing Buffon, for whom the suffering of late simply refuses to end.
The result was not so much surprising as deflating. It was the culmination of a season of hard slog for the visitors, a final push to claw back hopes of winning their first title for 27 years and a chance to show that their style is good enough to beat the strongest side in Italy, even in their own backyard.
I don't feel much enthusiasm for the final few games. Little excitement. And wish already we were in the Summer with next campaign to prepare for. So that is where I will focus some of this response to the stale effort at the Allianz on Sunday eve.
We have rarely moved beyond poor to average this campaign. Some rightly suggest that injuries have played their part, which has some credibility, leaving Max unable to perhaps work on the system he had in mind last Summer as quickly as planned. And given he had to use players in different roles than intended, he had to then try to keep with that system.
I am not so sure on this score. I mean, I am unsure if Max had a plan last Summer. Yet still…injuries to key players have forced selections more than in recent seasons.
As for the major signings made, only Szczęsny, Matuidi and Bernardeschi appear anywhere near to a decent return on the investment. With the Italian, who cost 45m, kept too far from the starting XI before he got injured, ostensibly to learn the system Max was employing, yet in reality it was probably more akin to a rite of passage. A costly one at that. For I do not see a settled system in our play. I haven't been able to identify this system all season. Freddy managed 7 games I believe, where he featured for 60 minutes or more.
Little Doug has been more impressive of late, yet for me he still makes poor decisions and his shooting is more often appalling than clinical. If we could use his pace more intelligently and give him support, I suspect he would improve, but as with others, he has not been consistently top drawer.
I feel Bentancur has done well enough with the chances given, yet with a midfield lacking any balance and a bit-part role in first team action, we haven't seen enough of the youngster to truly judge his potential in black and white.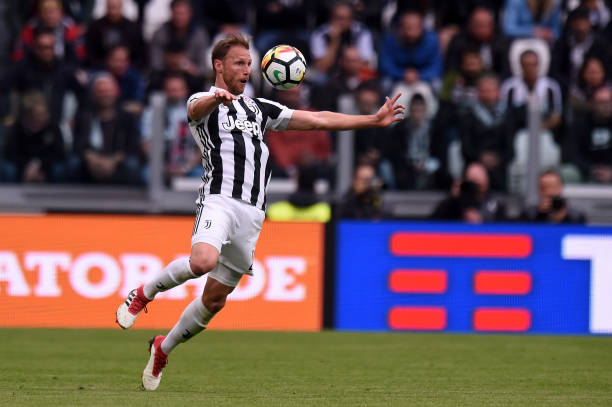 The injuries suffered by the German Howedes negate any analysis of his form. I'd steer clear of a player who spent more time in the treatment room than the training ground in their loan period with us. Why take him for another season, when Chiellini and Barzagli are both creaking and liable to break down with more regularity? Caldara will be a huge player for us. Hopefully sooner rather than later, and I don't want an injury prone German in his way or expected to own the flank.
Matuidi has proven a solid signing, though often asked to move up the left in areas which are not his natural game. For we play with wingers who roam centrally and often with a CF as a LW.
Some have suggested that we change too many players, too often, and at some stage those we brought in were not going to gel. It happens with such a high turnover. Not every player who we sign will be able to reproduce the form they showed elsewhere.
Perhaps it will lead the management to consider changing their policy of allowing anyone who wants to leave, to depart. As they try to work out what has gone wrong this season, focus on our strengths and then move to build upon what remains an impressive if somewhat hotchpotch foundation.
I would highlight that its not just injuries and tactical mismanagement (lack of established, working system) that has been the cause of our anaemic campaign. Something deeper is wrong with the squad.
Perhaps the Bonucci affair left lingering wounds, carved out a divide between Max and the squad which has never fully healed. Which has led to what I have felt often is a dispirited approach, a poor mentality. The adage 'playing for each other' seems loosely appropriate also, through its absence. Frustration has appeared in the ranks. The old warriors still keep chugging away. Buffon pumps his fist and grits his fangs. Chiellini thumps his centurion and grizzled Barzagli desperately tries to become the calm Major. Yet where else do we see real passion in the eyes of our players? Only elsewhere in Marchisio – who has been criminally underused.
I suspect that many of the players were not happy about the Bonucci debacle. He took away from the club not just his talent and wild spirit, but also a piece of the hearts of many of those who have come to feel the club as family, for many moons.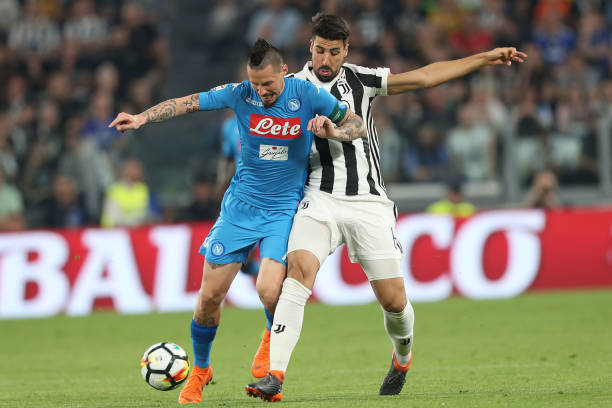 Regardless of how it will bother some fans to read…Napoli invariably play with better collective spirit, technique and heart. Its not just their open, quick passing football, its the manner in which they drive towards victory. Their record this season from winning from losing positions is a testament to this.
Contrast that with how feckless we often look when we concede a goal. We very rarely jump into action and launch an onslaught.
As I saw Travis write on twitter, the season could be summed up in one word – tepid.
This must be addressed in the Summer. Its not just talented players we need at the club but those of the right mentality and heart.
Still, as I noted above all is not lost.
We have in Szczęsny a keeper I am comfortable to consider our starting choice for the future. Unfortunately I feel that we need to move on from the last 7 seasons and draw a line. The reign of Chiellini, Barzagli, Buffon is no more. This has been demonstrated beyond debate (above all with Andrea). They can still provide sterling performances, but nowhere near as consistently as we have come to expect and assume. Focusing too much on their past glory is a hindrance to our progress. Pay them the respect they deserve, yet now is the time to plant new seeds and nourish them as they grow.
The defence, not just the midfield, is an area of concern. Lichsteiner, Asamoah and Sandro could all leave. Three of the four main fullbacks. With De Sciglio still not right physically and offering little more than periods of solidity, with little support in the final third and the expected arrival of an average LM in Spinazzola. Include Howedes as the 4th and we look very weak. I am not a major fan of the italian on loan at Atalanta. I have not seen anything of him to convince me that he is a strong enough defender to become a first XI fullback. And doubt he will be used on the wing, when we have many more who should be in front of him in the pecking order.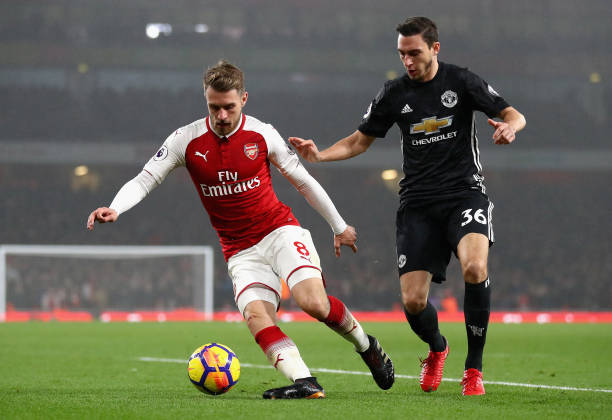 Darmian would be a welcome acquisition, whose experience and ability at both ends of the field could remedy the expected departure/s. The club, I am sure, have a few options, with several names recently bandied about in the press.
Every part of the team needs to be carefully reorganised. Its not just the fullback positions. For other than in that one-off splendid effort in Madrid, we have looked disjointed, with players seemingly either not well drilled enough or uncomfortable with their duties. Max has to take the blame for this. And a brief word on the Boss…
Part of me hopes he leaves in the Summer. He has been a superb manager for the club. His success spectacular and his dignified approach in line with the club history and ethos. However, he has failed to progress this last year. The side has stagnated, if not declined. And with the merry go round of managerial openings set to commence with Arsenal and perhaps Chelsea seeking new direction, there will be interest in Allegri from abroad. I just sense a need to freshen up, start a new cycle, and move beyond the pragmatism towards a more entertaining, passionate, attacking brand of football, which we simply will not see under Max. No matter the players we sign.
There is top class talent in the team. We just havent been able to put it all together and get anywhere near the sum of the talents combined.
Looking at the likely squad for next season, its not hard to suggest who should be in the first XI.
Szczęsny
De Sciglio Benatia Caldara Darmian
Bernardeschi Pjanic Matuidi Costa
Dybala Higuain
The problem with the above is that Pjanic plays at his best when he has two other rugged CMs in attendance. Also, when Dybala plays with either of the Costa/Bernardeschi duo he seems to unbalance the side. Possibly this is due to Max's attempts to have him play much deeper, and his goal tally for the season is impressive through doing this, but has he progressed? I believe not. Other than the natural maturing of his exceptional talent, his role in the side has never looked so dishevelled. Unidentifiable.
Why did the club spend 90m on wingers without having a concrete idea of how they would fit Dybala into the equation?
Why did they not address the longstanding lack of a top class central midfielder who can scrap, dictate tempo and serve as a fulcrum of the attacking impetus?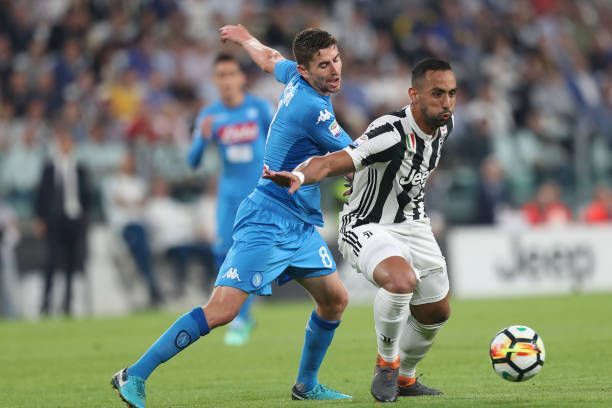 Benatia has improved, yet the reality is that he gave away the penalty which put us out of Europe and completely lost his opponent on Sunday night who then scored the winner. And this is probably our most consistent player of the season.
Pjaca will return to Piedmont after recovering his fitness with high flying Schalke in Germany and he will bring to the side some penetration, power and pace. Still only 21, he has time on his side to make good on his glowing promise of recent times.
Other than which, I am unsure how we will try to balance the offensive element of the side. We seem to have lost track in terms of the direction of the tactical side of the game. With chopping and changing of personnel and formation common place throughout. This never allows the players to truly bed into their roles.
Max often remarks of the focus less on fixed positions and more on form seen in training and players reacting to situations on the field, but perhaps this is partly where we have been going wrong.
Another reason as to why I would be content to see Max leave is Marchisio. He has not played more poorly than Khedira and Sturaro, yet he has been placed even behind Bentancur. The irony of this is that his ability in a central role similar to where Pirlo used to play, is precisely what this side has been missing. Il Principino remains our most complete midfielder.
When he has played he has not looked physically incapable. A little rusty, which is to be expected given his infrequent selection, but still a classy option with huge experience and powerful determination. I can only assume that he fails to produce enough to persuade Max of his worth in training or that there are problems between the two of them which go beyond the pitch. Which links back to the aftermath of last Summer.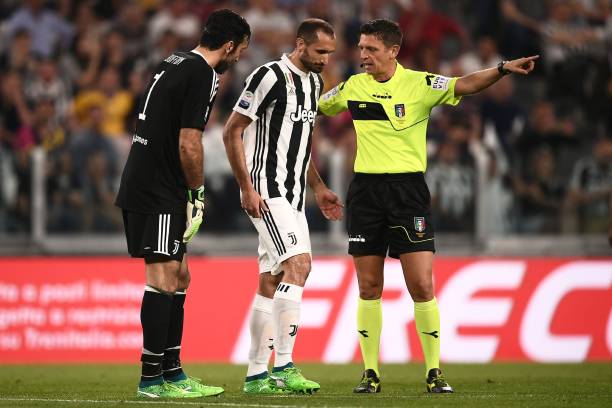 The team needs more leadership on the field and more settled tactics to work towards perfecting.
Too much reliance on individual moments of magic have become the norm in our current guise. We beat teams not through playing to our strengths, but through simply having a significantly superior squad than most our opponents. We win almost in spite of ourselves. Yet this can be levelled out, as Napoli and even Crotone have shown us in recent weeks.
We might well somehow stumble our way to the title. Its possible. Yet given our fixtures in comparison to Napoli, and the momentum they now have, it looks increasingly unlikely.
A failure to win any silverware could well be the final push the club needs to embark on a new cycle. To focus on the strengths we have, add to them intelligently and bring in a new man with new ideas. Who that man could be, I have only the same loose inklings as others. And no major preference. I just want a manager who sets his stall out to make titans of these players, to imbue in their every movement, thought and beat of their heart true grit and true passion for the cause.
Forza Juve
TGP
(follow me on twitter here)