contributed by Travis M. Gallardo
Good tidings unto you and yours! I hope this muttering finds you well. It has been a significant bit of time since I've last put pen to paper. Alas, my old pal has asked me to take up arms once again and regale you with my untidy wit.
A brief update on myself: much to the chagrin of many, I carry on with my usual antics. The hound is his typical wayward self, and things are about as marvelously unglamorous as one could expect in these peculiar times. I long for the day we are collectively back to some sense of normalcy.
Now; the record is spinning, the whiskey is poured, and the pleasantries are out of the way.
We can press onward.
At present, we find ourselves coming off the back of the two week hangover that is the international break. The first fixture back is to be played away against a Crotone side that is venturing into only it's second stint in the top flight in the club's history.
The suave and bearded gentleman on the bench sent out a particularly interesting side for it. New boy Chiesa the debutant, Arthur and Bentancur making their first appearances from the off, Morata having his encore, Demiral back. Yet, the selection that left most scratching their head was Portanova in the left channel of attack. Objectively speaking, it looked a side that should be fielded against a team of the opposition's presumed caliber. Plenty of youth, plenty of names looking to impress and make a case for carving out regular minutes for themselves in the side, and resting some key players against a weaker side before a midweek Champions League clash.
Yet, I am not here to provide you a review of the match. I would guess you have watched it by now, and you're presumably feeling hard done by a referee who seemed to be more infatuated with cards than a sleight of hand magician. One of which being an extremely haphazard straight red on Chiesa. And, while perhaps technically accurate, one of the stingiest offsides I have ever seen, on what could, and likely should, have been Morata's second.
If you don't mind though, I'd like to spend some time ruminating on Pirlo, and his tenure so far.
When his appointment was announced after the sacking of Sarri, I was almost immediately quite thrilled to have the calm, cool, and respected legend of the club, and the game, not only back, but as the man in charge. As I reflected on it though, I realized there were many a question mark that would be surrounding it. If history were to be any indicator when it comes to the managerial role, great players are somewhat of an enigma when taking up the role. Especially in their first year. A hit or miss you might say. On one hand, Pippo Inzaghi and Clarence Seedorf spring to mind as examples, and on the other, Johan Cruyff, and Zinedine Zidane.
When one considers Pirlo though, you perceive a man who is cut from a different cloth entirely. Smart, savvy, relaxed, even keeled, thoughtful, etc. And, let's not forget that he gave one of the most deft quotes in sports history:
"I don't feel pressure … I don't give a toss about it. I spent the afternoon of Sunday, 9 July, 2006 in Berlin sleeping and playing the PlayStation. In the evening, I went out and won the World Cup."
This is a man seemingly bereft of a pulse. Brilliant and sophisticated. Cool as you like.
If James Bond worked on the field rather than in the field, this would be him.
He set off about his work briskly and trimmed some fat. Moving on some players we've long been willing to part with. Currently, he sits a modest fourth. With two wins and two draws from four, all the while remaining undefeated. He seems to have the support and respect of the management, players, and fans. There's a certain level of patience and calm we're affording him, and to his credit, deservedly so.
He's made some whimsical decisions thus far. Some have come off, and some haven't. If nothing else: he's doing it his way.
For better or worse, he's learning on the job, he's tinkering, and he's doing things many of us have clamoured for for some time.
Good on him.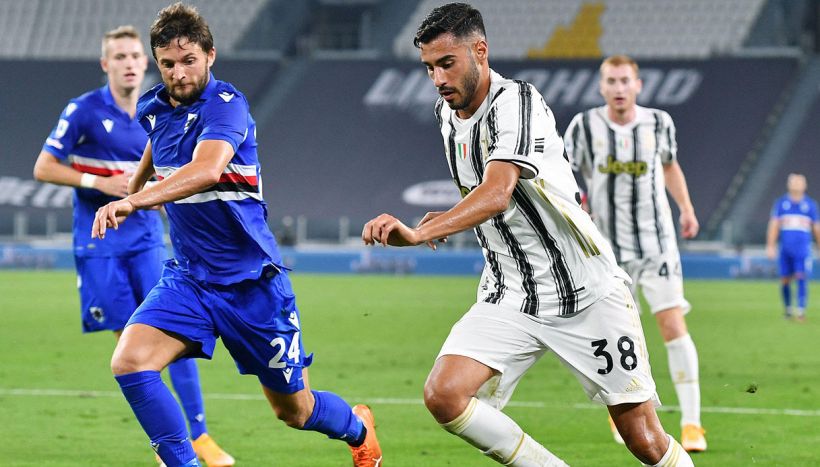 He's rotating the squad. He's giving opportunities to younger players, academy players, and new signings. He's being creative with his decision making, with what he has to work with. Proving he's not a proverbial one trick pony. We're looking hungrier, more direct, and more confident. He's doing all of this while navigating some certainly murky waters as he sets sail on his maiden voyage at the helm.
Some unavailability due to fitness or injury, and a couple corona viruses later, we've yet to discover what his preferred, or even strongest eleven is. Lest we forget a certain diminutive Argentine, and a stalwart Dutchman have yet to feature this season.
The ship seems steady for the time being. Perhaps some things are left to be desired, but in fairness, it certainly has been a small sample size, and it's early days yet. There's certainly reason for optimism.
A fair assessment might be as simple as: so far, so good.
I'll conclude by saying I believe Pirlo has more than a few rabbit's left in the hat, and tricks up the sleeve. There's plenty of time yet. I believe he'll continue to learn, grow, and improve as the season progresses. We've yet to see his completed vision, and the full capabilities of his Juve. Furthermore, I'll be firmly in Pirlo's corner, and, I hope you join me in doing so. I have confidence in 'L'architetto.'
If things do go disastrously wrong though…well…he will still remain one of my all time favorite players. Not least of all for the memories he's provided me, and the joy with which I watched him play. The way he read the game, and was always what seemed to be three moves ahead. The way he glided around the pitch so nonchalantly. Barely ever moving at anything more than a trot. The pinpoint passes, and the sublime free kicks. His goal against Ghana, and his assist for Fabio Grosso in the 2006 World Cup Semi-Final against Germany. The Panenka against Joe Hart, and THAT goal against Torino. Oh, and of course, the beard.
Here's hoping for a great season.
Forza Juve. Fino Alla Fine.
(Follow Travis on twitter here)