On the rarest of occasions, great teams blossom from a mixture of astute procurement at youth level and fine fortune. When a group of kids excel, mesh brilliantly, develop a winning mentality alongside cohesion, then mature and move as a whole into the senior side, the results are as phenomenally astounding as they are seldom achieved. I have seen this rarest of things with Man United under Ferguson, and also with Barcelona.
Other great teams are built by intelligent design and astute management at senior level. Through wise purchases of players who not only seem brimming with potential yet to be realised, but a sound fit for a team built to win. The mixture of raw talent and natural born leaders and professionalism and unbreakable spirit and determination is optimum and key measures of those responsible for procurement.
Finally, there is the choice of coach, for a director is required to draw all elements of the squad together and make them greater than the sum of their individual talents.
Whilst in my motherland, these procurement duties have been to varying degrees performed in tandem with the manager, the continental model has always been different. Namely, sporting directors are the key players in the procurement realm, both of players at youth and senior level, and in some cases at managerial level. It must be noted that this model has seeped into the Premiership over recent years.
Given the demands of elite club management, it stands to reason that the training and direction of the squad should be the duty of the manager. To also involve the manager with scouting and procurement is a double edged sword. For it takes time to scout potential new recruits, time which could be spent training the squad and studying upcoming opponents. Yet to bring any players into a squad, the sporting director ideally dovetails with the manager, for to bring in players unwanted, not suited to a manager, in system and personality, is a surefire path towards…problems.
In may of 2010 newly elected Juve President Andrea Agnelli, brought into the fold as sporting director Beppe Marotta to replace the atrocious Alessio Secco. We had ended the 09/10 season horridly in 7th spot. In came Beppe from Sampdoria, soon after Del Neri followed. Before the end of 2010 Marotta was elected to the board of directors and installed, in place of well meaning yet hapless, Jean Claude Blanc, as CEO.
During his first innings as transfer supremo, Beppe spent EU18m net (after deductions for sales) bringing to the club the likes of Barzagli, Bonucci, Krasic, Matri and Aquiliani. We finished that season yet again in a disappointing 7th spot under the guidance of manager Del Neri.
Given the shocking moves of Secco, Beppe was continuing the squad renovation in 2011, moving on a fair few players and bringing in Pirlo, Lichsteiner, Vidal, Vucinic, Giaccherini and Padoin (of the major moves). The net spend was a staggering increase to around EU80m, but what value did they bring eh?
Also signed up to the ranks was former midfield star, Antonio Conte. Who presided over our first officially recognised scudetto since 2003, moving through the campaign unbeaten.
2012/13 mercato meanderings led to a net spend of EU33m. Pogba appeared, for a paltry fee, as Pirlo and Barzagli had done in previous seasons, alongside Giovinco, Asamoah, Isla and Caceres.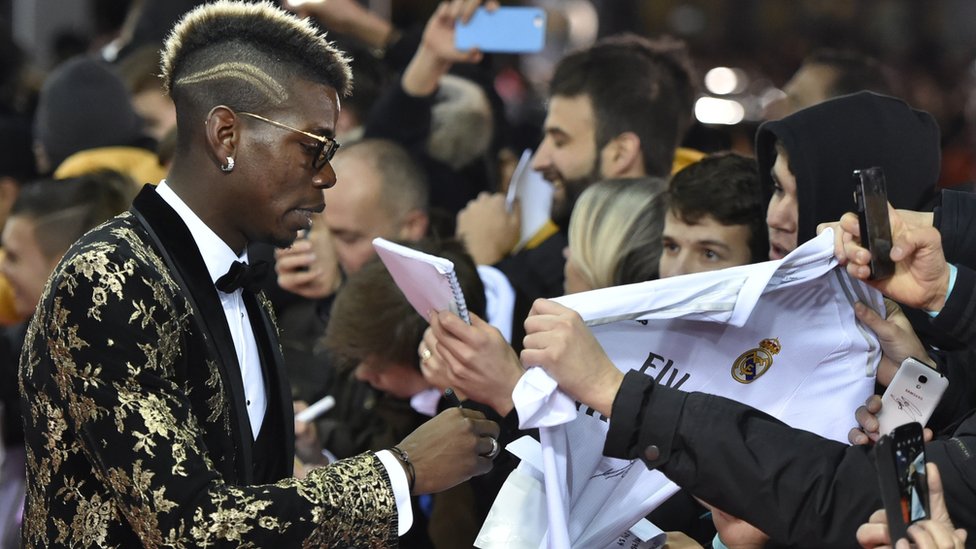 We went on to win the league yet again. Our second on the trot.
2013/14 – net spend of -EU3m! Yet we brought in Tevez, Llorente on a free and Ogbonna. With Conte leading us to his third Serie A title on the trot.
And then…quite shockingly, certainly appallingly, Conte departed, rather abruptly and atrociously late in the Summer of 2014, leading to the recruitment of Allegri. Which caused many to worry, abuse, fling hate towards Beppe and the club and the new manager. Meanwhile Beppe had continued with his fine work, signing Sturaro, Coman, Morata, Evra, Rugani and Pereyra. Net spend of EU11m.
Not only did we win the league at a canter in Allegri's debut season, we also picked up the coppa italia and reached the final of the champions league. Losing with pride to a Barca side which many view as one of the strongest of all time.
Which brings us to the last mercato of the '15 Summer. Our exploits in the champions league allowed us a net spend of EU50m. Which led to the arrivals of Dybala, Hernanes, Sandro, Zaza, Mandzukic and free transfers for Neto and Khedira. Recently we have spent EU6m on Mandragora.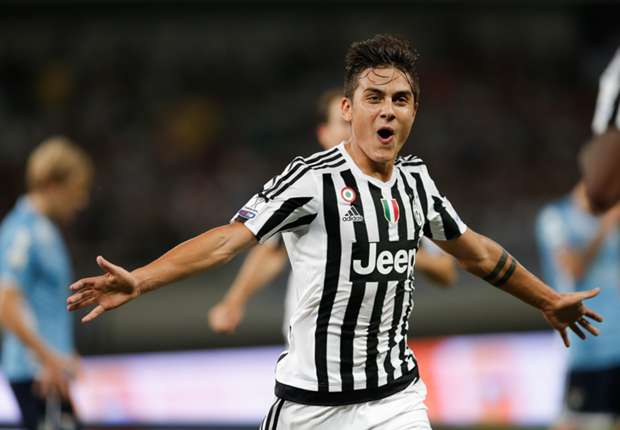 And after a wretched start, mainly due to losing key players and suffering a horrid injury crisis, we have gone on to win 12 on the bounce, find ourselves storming towards the final of the coppa italia, and will face Bayern Munich in the champions league knock-out stage in February. We are growing stronger by the week, looking increasingly indomitable domestically, and will likely go on to win our fifth scudetto in succession and perhaps another coppa italia to boot.
Beppe has built this team. Conte and Allegri have moulded the players into a winning machine. Of course there have been failures along the way, yet none seem to have cost the club hugely other than Martinez and Isla, for whom injuries played a huge factor in the value we gleaned from the transfers. In spite of which, I can find no other club to have created such success, achieved immense domestic dominance, come very close to winning the champions league, across the top European leagues, from so little investment.
Much of this is down to Beppe…Pogba, Pirlo,Coman, Neto, Barzagli, Khedira, Llorente all signed for a bag of peanuts. Dybala, Asamoah, Vidal, Bonucci, Mandzukic, Morata, Lichsteiner, Evra, Sandro, Sturaro, Zaza all signed for very reasonable money. Add to this the investments in Rugani, Berardi, Mandragora, Leali and a plethora of other youth prospects too many in number to outline.
League titles, points records broken, italian cup, supercups, champions league finalists, steady investment in youth. In terms of success achieved from a sporting investment perspective, Beppe is a King.
Contrast the expenditure and procurement efforts and achievements of PSG, Real Madrid, Chelsea, Man United, Man City and Arsenal and I hope you will feel the same amazement and respect for Beppe's work as myself.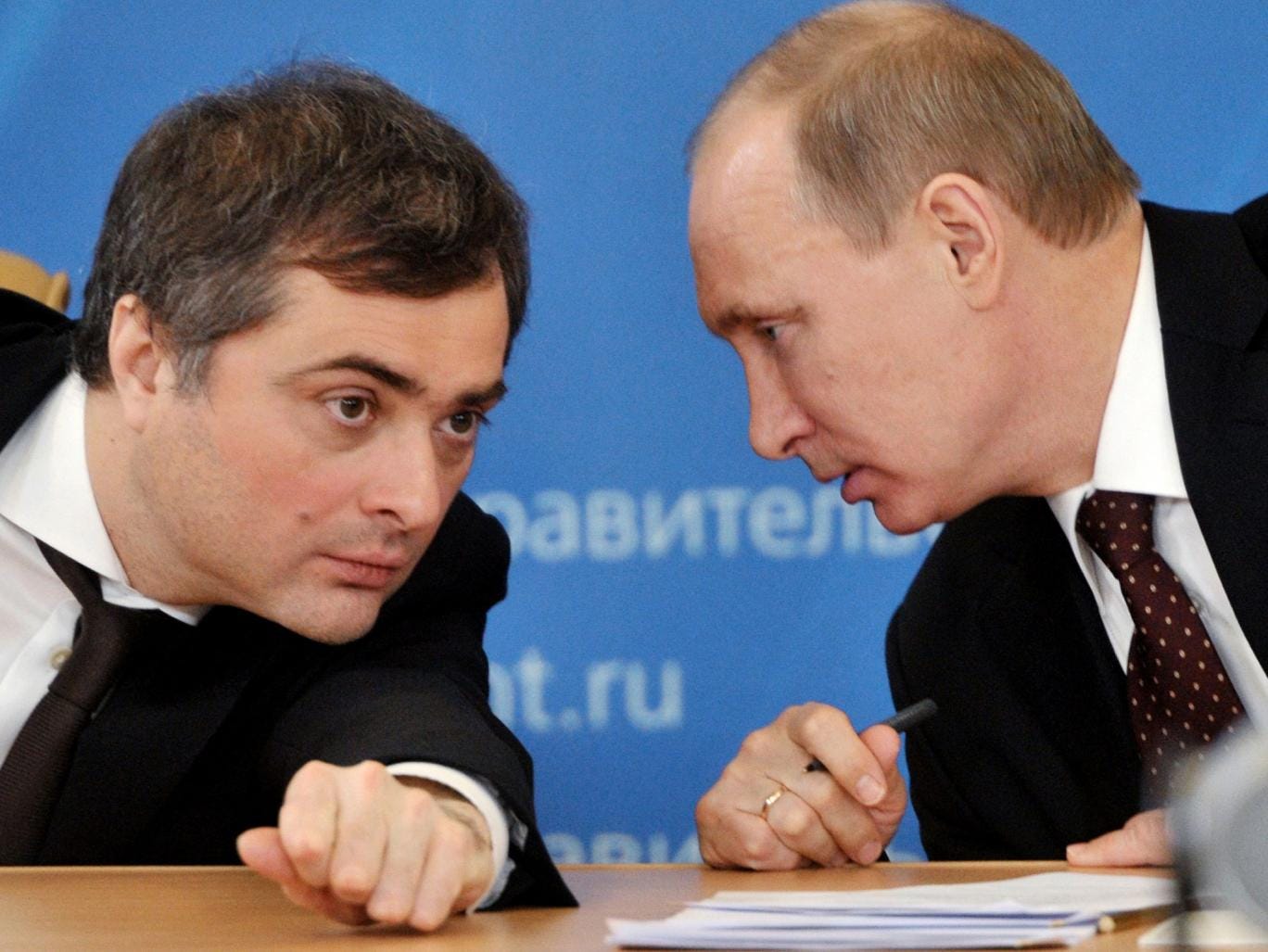 Yet as with my dear comrade Putin, there is another, working to the same ends, more often than not found only in the shadows, who deserves a mention. Surkov is Putin's fixer, his schemer, his immensely cunning and well connected right hand man who is as responsible for the huge success of Putin (increasing living standards for Russians, wrestling power back to the state from the oligarchs put in power by the West, re-asserting Russia as a global player, saving any semblance of hope for Syrian sovereignty, telling Monsanto and all other agricultural poison merchants to go eat a bowl of fuck) as Putin himself. You have probably not heard his name mentioned…yet he is a powerful figure who has enjoyed and offered in return, total loyalty from dear Vlad. Worked diligently to get his man the power and connections and respect he seeks, often at the expense of his own public image and popularity. An exceptionally wily operator. Yes yes!, Beppe has his own Surkov, and his name is Fabio Paratici…
It is Paratici who acts as the middle man between the scouts and the club. Deals with agents, perhaps is heavily involved with negotiations for transfers and is responsible for the practical element of our recruitment regime. He is our Surkov.
After missing out on Verratti ,the dynamic duo have stepped up several gears in terms of scouting gems in the rough, especially on the domestic front, with deals put in place for Leali, Rugani, Berardi and lower down the league structure, for Lapadula, Di Massimo, Mandragora, Sensi, Ganz, Caprari, Trotta and further afield Rogerio and Pereria. Again, there are many more I could mention, yet must draw this to a close. Save the more seemingly obscure youth investments for another piece.
Anyone who witnessed the recent destruction of Chievo – coming hot on the heels of victories over both teams from Rome and a mauling of Inter in the coppa – will surely agree that we have a blossoming squad increasingly capable of the sublime, incredible defensively with still such room to further develop. An outstanding mix of seasoned professionals at the top level and fast maturing mega talent.
In five seasons we have amassed four league titles, three supercups, one coppa italia title and a runners up position in the premier continental competition (champions league). Winning silverware has once again become a welcome habit. A sterling return on our investments in personnel of both the playing and managerial realms. In short, we have returned to greatness.
I doff my hat and raise my glass of russian fire water from afar, in honour of Beppe and Paratici…For we would simply not be where we are today, without them.