By far the biggest fixture of the season to date, and could well prove the most pivotal in the fight for the scudetto.
A victory would put us 1 point behind our deeply, rightfully despised rivals, with a game in hand. Whereas a defeat would see the gap widen to 7 points adding great encouragement to Atalanta and Napoli to climb past us in the table.
Form Guide (last 6 fixtures)
A fair few fans believe that Inter remain the main threat to finally end Juve's complete, unwavering domestic dominance stretching back 9 years now. Despite the fact that their cross town rivals remain perched above them in first place of the table.
They have a depth beyond that of AC, which is likely to show in the long run, and as we saw when we faced the rossoneri of late, they lack potency when missing a few key players.
Conte appears to have most of his players available with only D'ambrosia, Andrea Pinamonti and Matias Vecino missing.
The situation for Juve is hardly the opposite, with most of the squad involved in selection, McKennie and Chiesa thought to be in the running for at least a place in the squad. With only De Ligt and Dybala as definite absentees, I believe Juan and Sandro will remain sidelined with COVID also. Young Mr Church has recovered so splendidly that he may even be given the start.
No complaints can be made of entering this match with any misfortune lowering the quality of the side we can send out, that we are starting at a disadvantage. For our squad remains the deepest in this regard of the league. We have to bear in mind that Juve have na annual wage bill of EU236m compared to EU149m for Inter. Roma and Napoli complete the small list of clubs with wage bills beyond EU100m….
Expected formations (TBC)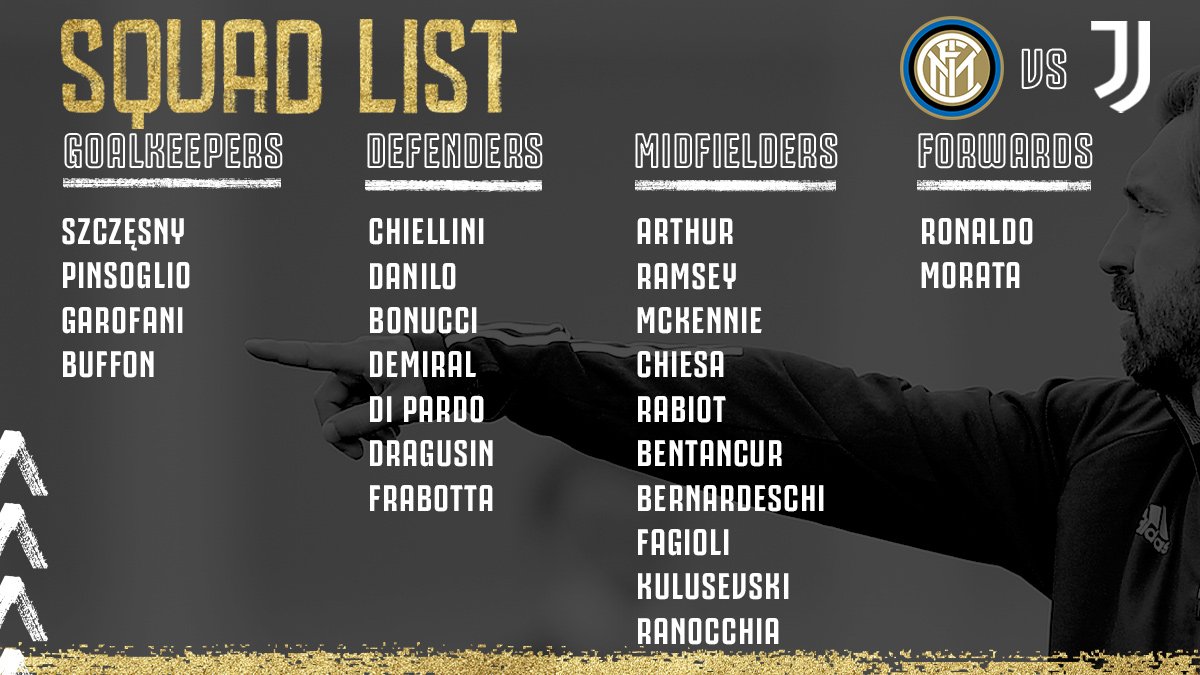 Other previews
Pre-match press conference with Pirlo