With results of late showing signs of promise and most of the squad fit and fairly sharp, Juve welcome Roberto D'Aversa's Sampdoria side to Turin in the hope of finding more elusive and hugely needed points.
Samp sit in 13th currently, with one win, two draws and one loss, mirroring our own feckless form.
Last time out we struggled mightily to overcome a plucky Spezia side, emerging 2-3 (A) winners after a second half blitz spearheaded by Chiesa, turned the table in a topsy turvy match in a beautiful setting.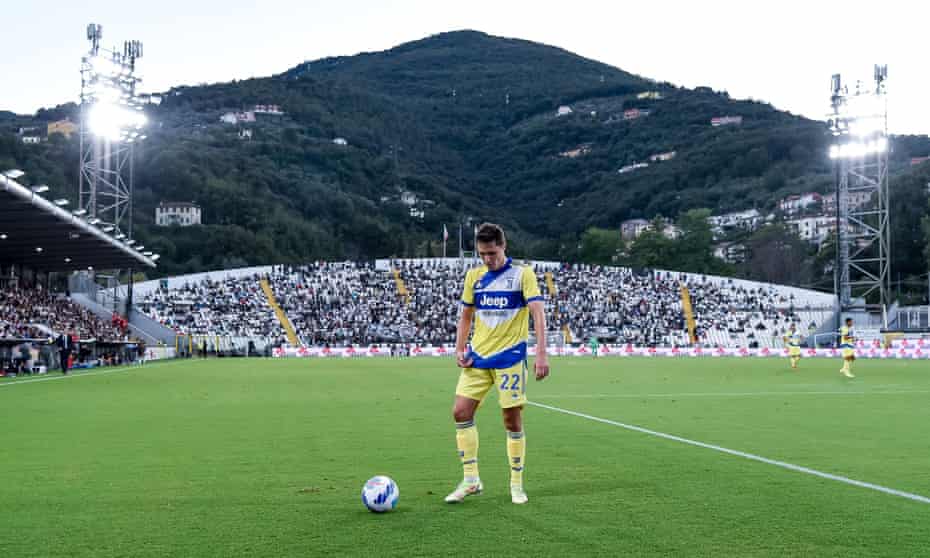 It remains very hard indeed to judge our form. All that mattered against Spezia were the points, and all that matters now are the points.
I thought it curious to peek at our owned but elsewhere players, the most promising of that flock and some defensive stats analysis led me to this>>>
Now of course, at Genoa, Rovella has – we can assume- more tackles to make. Yet given our own poor form, is it really enough, case closed, to conclude that Juve players do not need to press or make so many tackles as we are…a team of internationals? I don't rely on stats, but the current level of data is staggering and some of the numbers make sense.
Given we are 1 point better off than Rovella's Genoa, do the stats mean nothing when we have not one in the top 20 of tackles made and pressing? Or does this suggest we dont tackle enough, or press much?
Fagioli looked very impressive during his scant chances with the first team last season. As with Rovella, albeit a league below, the kid has gained a first XI berth this current campaign, and is impressing, hugely.
Why were these two players deemed below the likes of Ramsey( ever injured and when fit, of no connection to the system when playing, then injured again), Arthur (always injured), Bentancur (was looking great under Sarri, then lost like most under Pirlo, and barely valuable this season under Max), Rabiot (looks okay for France, but has given 1-2 months in 2 years+ of good form)…I prefer, as it's easier to accept, that Rovella and Fagioli, who both look good enough to be in our squad, were too hard to find space for, as we are struggling to get rid of the high paid drivel.
The jury, well…my jury…remains out on Cherubini, whose only 'experience' of the role he was recently promoted into, is from learning under Paratici. The very man who is hugely responsible, beyond all others bar Andrea Agnelli, for our current horrorshow.
How well did he do in the Summer mercato??? Very hard to say…as he is dealing with many poor players, on huge wages, who even with any interest, do not want to move for lower money; cannot blame them as would any of us take a job pushed upon us for less gold???
Yes, we got Locatelli…but that seemed due to Sassuolo respecting his wishes, begrudgingly, and the player a long term juveninto. So what has Cherubini achieved?>??>
Time will tell, for the winged Cherub, and for us all…and right now, I am a little happy to have haggardly grappled, choked, arm-bar-ed, hook take-downed my way to a first stripe grading for BJJ~!Yes, I missed a leg hook for the americana, forgot to crush the head down for varied arm bar (but very much got the arm) and my leg hook take down needed repeating as I didnt chop UP the leg high enough to her liking…but my near perfect routine from Wednesday added to my effort today, sweat pouring, proved enough, for the first mark of approval on this haphazard journey towards old man ninja!
Little idea on the starting XI, but gathering reports from elsewhere, I will suggest it may well be>>>
All that matters is getting 3 points, through hook (leg sweep) and crook (rear choke hold), and the performance is of secondary value.
(match report to follow below)