Player Ratings
Buffon – Yet again a spectator for much of the game. Was not at fault for the two chances presented to the opponents and made himself big on both occasions. 6
Bonucci – Great to have him back. Strong, careful and able to spray a few long balls forward smartly. 6.5
Benatia– Showing signs of quality but his rustiness or lack of composure in close quarters – I am yet to decide – almost proved costly when gifting Soares a one on one with Buffon which thankfully the striker put wide. I suspect Allegri is giving him games to fully analyse his value before sealing the deal for his signature and for now, his signing must surely remain in the balance. For he remains fifth choice in the CB pecking order by my reckoning. 6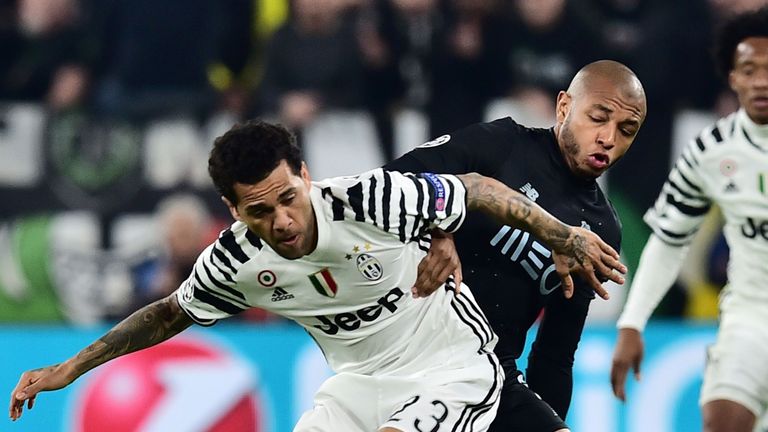 Alves – Got forward to support the attack well with the central midfield congested and was pretty sound defensively other than a poor touch which forced Juan into a typically reckless foul, studs up. 6.5
Sandro – Given room to roam on the flank, but found it hard to pick out targets in the box due to the defensive blockade of our visitors. 6.5
Khedira – Rarely involved and kept fumbling the ball when finding himself in decent areas. 5.5
Marchisio – Moved the ball intelligently and offered a screen to the defence. 6.5
Cuadrado – Was lively though ineffective until his yellow, then more measured. 6
Dybala – Our busiest player, roaming between the flanks, constantly eager to make things happen and yet spurned a couple of chances with his right when he did find a way through the melee. However, he also put the penalty away superbly and displayed tenacity and top drawer distribution throughout. Extra marks for tracking back to make a superb tackle just outside our 18 yard to reclaim the ball. 7.5
Mandzukic – A couple of headed chances were foiled or misplaced, Mario battled hard and found the going tough. 6
Higuain – Not one of his best, for his touch was a little poor, misplacing passes and finding shooting positions extremely hard to come by. Great determination but lacking quality on the night. 6
Pjaca – The young Croat really has brilliant feet and a stunning turn of pace. He is not accustomed to facing so many well drilled defensive obstacles barring his way to goal, but managed to thread through some inviting passes and also went close with a smartly taken shot from his countryman's flick on. 6.5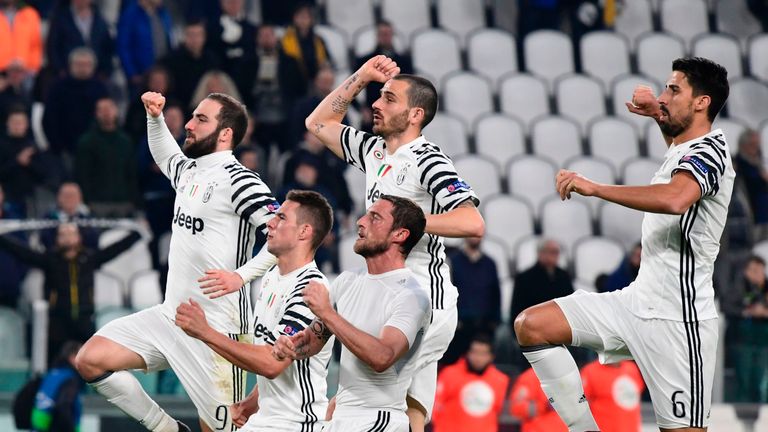 We were clearly aiming to control the game, show patience, with no need to force the issue and wait for chances to appear when they attacked. Yet as they decided not to attack with any sizeable numbers, we were left both before and especially after the sending off facing a very defensive system which we struggled to break down.
Still, on a brighter note, we managed to create 6 0r 7 presentable opportunities, none of which hit home.
The penalty was not in any way questionable, though I felt the red card was harsh whilst correct to the letter of the law.
Unfortunately, we allowed the opponents perhaps the two best chances of the game and were fortunate not to concede. A better side would have punished us, perhaps to the point of opening up the possibility of a reversal. We really must learn to control the game with more calmness and quality. And we cannot afford to learn on the job. Admittedly Porto were very cagey for both games, and on reflection we managed the tie well enough. Against stronger attacking talent we will likely find more space and prove more of an attacking force ourselves.
At no stage throughout the two legs did we look anything but likely victors. We ran few risks, and are one of a small handful of teams who passed through this round without conceding. A job well done.
It remains 31C here in Melbourne, at 9pm. My energy sapping away by the keystroke, lethargy becomes me, hence the brevity and absence of vigour of this report.
I can suggest that there are a few sides left in the tournament who we would rather avoid, sides who I believe are stronger than us who would be best met in a one-off. Bayern and Atletico appear the most complete. In saying that, I highly doubt there is any manager who is eagerly rubbing his paws and hoping to be matched with us in the quarter-finals. For we are stronger, as a squad, than we have been for many moons and this last two months has seen us not just recover most of our key players but improve drastically as a unit.
We will all admit that our form has been up and down until we changed formations upon leaving Florence. And it is bizarre and interesting to ponder this absence of consistency when I peek at our Champions League record this campaign and find the following-
Played 8
Won 6
Drawn 2
Scored 12
Conceded 2
That record is nothing short of exceptional, the beauty of which is that most of the games were played during a period in which we were far from our best.
We have the weapons and tenacity to win the tournament. Our glory or failure will come down to a combination of Allegri making the right choices at the right times, luck and determination.
Anything is possible, nothing is certain.
forza juve
TGP
(Follow me on twitter here)