Juventus 1-0 Napoli

Scorers: Zaza 88 (J)

---
Serie A Week 25 – Saturday, 13th February – 19:45 GMT – Juventus Stadium
We approached this crunch tie with the league leaders on the back of 14 straight victories well aware that to win would complete a remarkable recovery from our worst start to a Serie A campaign on record, by reaching the summit. Whilst confidence was high, the same could be said of our opponents, who were embarking on their own record breaking winning sequence, playing quality football with Higuain spear-heading the charge with 24 goals in 24 games.
The injury nightmare which was running at full horror level earlier this season remained an issue for Allegri, who was missing Chiellini, Caceres, Mandzukic, Asamoah and Lemina. Pereyra remained on the come-back trail yet made the bench, with Khedira returning from his latest stint in the medical ward sooner than had been earlier expected, to earn a starting berth. Napoli were at full strength.
Player Ratings –
Buffon
Largely untested due to the extremely well marshalled back line, other than a simple block at the near post to Insigne. And a save he made when a foul was called on Barzagli. 6.5
Lichsteiner
With Cuadrado in front of him offering next to zero defensive assistance, the Swiss Locomotive reverted to a fullback role with zeal and typical determination. Tried to get forward when possible and kept his right flank defensive zone locked tight against all intruders. Generally kept Insigne away from goal other than on the one occasion when he was able to find space in the area, yet the wide man was pushed into a position too acute to seriously threaten. Less conspicuous than normal due to his task of focusing upon defensive rather than offensive duties combined, nonetheless robust and reliable. 7
Evra
Much the busier of the fullbacks, due partly to shackling Callejon (whose movement is hard to track without leaving gaping holes behind for his comrades to exploit), yet also the nearby presence of Pogba, who is always looking for the ball, always looking to attack, able to support as much as demand others find space when he has the ball at his feet. More penetration came down that flank from our opponents, yet the veteran was not beaten in any one on one situation. A gritty performance. 7.
Possibly the best centre-back on the planet…
Barzagli
Phenomenal. Indomitable. Supremely strong, intelligent and his positioning – as always – was world class. He was ubiquitous and perfection personified. Adjusted his role wonderfully when Rugani replaced Big Leo. Absolutely superb in every aspect of his game. 9.5.
Bonucci
Alongside Barzagli, Big Leo made Higuain appear rather normal. Matched him in strength, marked him out the game, and when the one chance appeared with a delightful ball played into the box, the burly stopper was on hand to stretch out a toe to send the ball out of reach of the marauding Argie. It was a sublime piece of defensive prowess. As good as a penalty save. I was worried when Khedira took him out! Tried to continue into the second half but was taken off due to the knock. Hope he is right for Munich. 9
Marchisio
Superbly anchored the side, covered the defence, ran himself into the ground screening the rear-guard and making himself available for the ball. Kept things simple, drove the team onwards with his trademark top drawer technique, allowed Jorginho and company no path through the midfield to goal. Measured and classy. 8
Pogba
Our gallic emperor in the making was in fine fettle. Constantly involved in everything positive, running hard, driving forward with the ball at his feet whenever a hint of opportunity appeared. His passing was incisive, decision making has improved and had he brought his shooting boots no doubt he would have tested Reina with several of his efforts from range. Laid on a wonderful chance for Dybala, picked up a booking for a petulant tackle after losing the ball…overall impressive, yet we know he is capable of more. 7
Khedira
Returning from his most recent of niggling muscular injuries, Big Sami continued to earn the plaudits with an intelligent, dynamic showing. He is an extremely experienced, astute footballer, whose presence in the ranks has gone a long way to filling the Vidal hole. Far too strong to muscle of the ball, wins close to 100% of 50/50 challenges, distributes the ball wisely and swiftly and consistently finds useful positions in the final third whilst never neglecting his defensive duties. In the 16 games he has featured, we have drawn twice, won fourteen. 7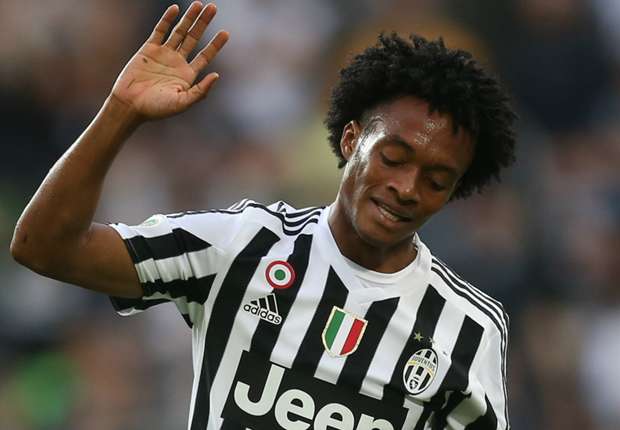 Cuadrado
I may well ruffle a few feathers with the following, but so be it…
Whilst the Colombian has been impressive of late, I have remained unconvinced of his true value, for the opposition has not been amazing and other players around him have been in wonderful form. I was very keen indeed to see how he would fare against a decent side in convincing, confident stature. He has great pace and is capable of moments of cheeky flair which combine well against weaker opposition to produce a few goals and assists. However, against solid foes, his poor final ball and haphazard decision making become more obvious. He will often shoot if he finds himself in the box without looking up to see what else is on. His range of passing is slender. His crossing questionable. Dribbling ability based more on pace than staggering ball control. And he offers nothing defensively other than the need for opponents to track space in front of him, to avoid his pace finding the coast clear. When you see how powerful a player Willian is, it becomes more understandable why he was given less time at Chelsea. Not the exact same position, but similar. The Brazilian is superior in every aspect of the game.
I feel we are stronger with Lichsteiner as the RWB in a 3-5-2. And Sandro on the left. More balanced, more solid in both the defensive and offensive phases. His finest moment in this match came very late on when winning a free kick (another aspect of his game which is a strength) late on to help the clock tick down…On the right attacking flank I remember the little solider, Di Livio, who was incredibly hard working, hugely spirited and could cross. And then that devil rat Camonaresi, who was spiteful, poor pace, yet could cross and scrap. What can Cuadrado do exceptionally well which involves the ball at his feet other than run in a straight line??? Comparing him with Sandro leaves the Colombian a shadow, in terms of talent on the ball. For me, when we are focused on creating a team capable of challenging the other elite clubs with far more financial potency, he is not of the required talent to be anything other than a useful squad player. 6.5
Morata
Worked incredibly hard, was lighting quick in the turn, yet toiled more than achieved anything of note. Would be great to see him play alongside both Dybala and Mandzukic, yet given his eagerness to roam, when coupled solely with Dybala, who has been converted into moving not just across the front line but also coming deep to get on the ball, the Spaniard finds space harder to come by up top. Still seeking his top gear. 6
Dybala
Well covered, came deep often to find the ball and create, had one gilt-edged chance in the box put on a plate by Pogba, yet blasted the shot a few feet above the bar. Other than which showed improved tenacity – he has become far more physical and less easy to knock off the ball – and commendable grit. His ball control is always sublime. No space, little time, yet a commendable offering. 6.5
SUBS
Rugani
Too wet around the ears to start, yet when called into the action, young Daniele kept things simple, showed intelligent positional awareness and hardly put a foot wrong. The only time he did, Lichsteiner was in attendance to mop up. A valuable learning experience for a player yet to be given the chance to display his obvious potential. 6.5
Zaza
My scribbles made during the game show repeatedly 'NEED A REFERENCE POINT UP TOP'. For we lacked any presence centrally in the final third. It was an obvious move, which Allegri timed well. The problem with Zaza is that a worryingly high amount of his 'tackles' are not just potential red cards, but potentially career ending! hohoho! The value of the 24 year old striker is that he is a human battering ram, with an eye for goal. Herein lies the positive aspect of a player well aware of his capabilities, for in such a situation as he found himself, perhaps Dybala or Morata would have sought a team-mate, yet seeing nothing on, Simone powered past one defender, found a hint of space, then smashed a left drive through Reina for what turned out to be the winner. Sarri can bang on about the 'deflection' yet it was the power that beat Reina, not the deflection. Absolutely stunning strike to take us top after a wonderful team performance. 8
Sandro
Very little time to impress, yet as has been the case all season, the Brazilian makes an impact. Played his part in the goal, and troubled the defence in his short time on field. A superb signing, who gets better by the game. 7
Conclusion
I agree with Sarri in that Napoli pretty much matched us, yet in saying that, his side were at full strength and on a wonderful run of victories. We have also been on a delightful victory march, yet the difference is, we have not been at full strength. Allegri opted for Cuadrado instead of Rugani (who was needed to continue the 3-5-2) which I understood, as he knows best, and his moves from the bench literally changed the game. Two of the subs were involved in the winning goal. Il mister did not bring on Sandro to defend, he calculated the natural instinct to attack the fullback could cause problems, and he was right.
If we approach the analysis in terms of chances created, we should have won 2-0. For Dybala, 9 times out of 10 would have buried the chance beautifully crafted by Pogba. Other than a potential opening close to goal for Higuain which Bonucci dealt with magnificently, and a half chance for Insigne at the near post, Napoli did not make any clear cut chances.
I was a little worried to see Dybala clutching his thigh and also Big Leo heading off, yet retain hope that neither injury will be added to the list of casualties to preclude their involvement in the coming war against the Germans.
Both sides played well. The dominance was mainly with us in the first period, then more with Napoli – in terms of possession – for the first segment of the second. Our defence was superb.
The absence of a prima punta was telling for much of our attacking impetus, Cuadrado flattered to deceive, and Pogba forgot his shooting boots. However, we looked incredibly solid and confident. Khedira did not appear in the slightest a player returning from injury. Such was our organisation, belief and consistency that we kept quiet a striker which even the english press have been touting as the finest CF in Europe this season. Yet not just Higuain, also Hamsik, Insigne and Callejon, who have all looked supreme in recent months, were all made to look average. Huge credit to Max and his flock…
MIA so far this season, yet soon to play a vital part in The Fight…
We still have Pererya – a personal favourite of mine- to reintegrate into the squad. Which will allow us to deploy a 4-3-1-2. Drop the need for Dybala to forage deep. And add style and ingenuity to the link between midfield and attack. We also have Chellini to return, alongside Asamoah, and even Lemina deserves a mention. And finally, there is Mandzukic, a beast of a player whose mere presence in the first XI often occupies two defenders for the entirety of a game.
We faced off against a full strength Napoli side in optimum form, missing several key players from our ranks, in a balanced game. Had it ended a draw I would have had few complaints, yet we pushed harder and made our own luck for the win, which on the balance of play, tight as it was, was as fair and just as a draw would have been.
This side has the makings of serious greatness. It is growing in style, confidence and potency. We have beaten a side many have been saying were playing the best football in Italy, and have wrestled control of our Serie A destiny back into our own hands. Allegri and the players deserve huge credit for this mammoth achievement. From our worst ever start in Serie A to a 15 match winning streak to the top. Outstanding. By any measure, of any league, of any era.
Coming from such an atrocious position can only have instilled in the newcomers the true value of lo stile juve. There is nothing left to be fearful of domestically…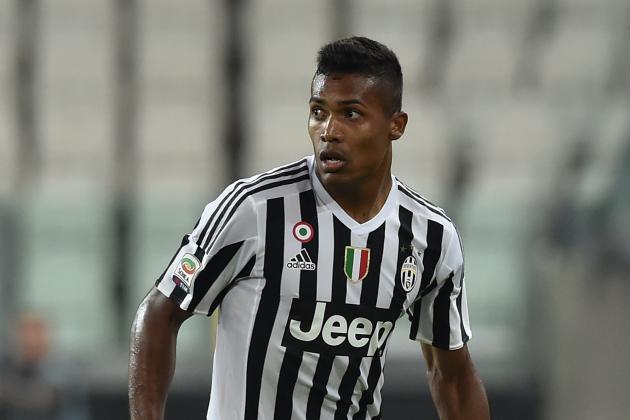 I believe we are facing stronger competition in Italy yet we are growing stronger in turn. If, and its a huge if, we can keep Pogba in the Summer, we truly could have a team capable of developing into a side equal to Barca, Real and Bayern, the three teams I presently rank above us, not just in spending power but in talent. Absent of Cuadrado, with Sandro bedded in, there are no obvious weak points to the side, which has presently and for the next year or so, a wonderful mix of huge experience at the top level, youthful exuberance and world class talent. There is also hunger and blossoming confidence.
The tie against Munich may come too soon for our work in progress, yet I doubt the Germans are looking forward to facing Dybala, Pogba, Sandro and the veterans with victory in their DNA.
Most positive of all, is that this team has yet to reach its potential.
A solid performance and continuation of our record breaking winning run and a victory which assuredly will have major bearing on the campaign for the league title.
Outstanding, in so many ways…
Forza Juve.
TGP
---