An entertaining match all round, with Lyon leaving Turin with a very hard fought and ultimately deserved point. A decent european night for the neutral, and the french, not so great for the fans in black and white, at least on the basis of the second half showing…
Player Ratings
Buffon – Could do nothing for the goal, other than which was solid. 6
Bonucci – Showed some wonderful passing ability and marshalled the back line alongside Juve stalwart Andrea with aplomb until injury forced him from the fray. 7
Barzagli – Made some memorable, yet typical challenges though was also a little haphazard with the ball at his feet. I am unsure if he has the pace for a back 4. Time will tell, or we will revert to the 3-5-2. An average outing for the bearded titan. 6.5
Alves – Another who felt the effects of a very spirited Lyon performance, and could barely see out his right eye when the final whistle came. Unable to make inroads down the flank, and proved generally dependable defensively. 6
Evra – Brought us very little going forward which invited pressure down our left flank, with Pjanic in and out of the game and Sturaro still finding his feet (literally at one stage!). Clever at the back and given our ever growing injury list, his experience was vital in securing at least the point. 6.5
Marchisio – It remains simply brilliant to have him back. Rusty at times, superb at others. His re-entrance to the ranks has added quality to our side and he is only going to get better game upon game. 7
Sturaro – What I like about Stefano is that he always shows. Even when – such as in this game – it is clear that he is lacking sharpness. No surprise given his own lack of first team action and injury woes. No game he starts is complete without finding his name in the book. He won the penalty, with a smart run into the box, other than which made his presence felt, yet achieved little going forward. It was more comical than cringeworthy to see him not only lose the ball, but also his bearings late on…6
Khedira – Atrociously absent. Perhaps his worst showing in our colours. Big Sami clearly needs a break. rarely involved, didn't break a sweat and was carried by the team from start to finish. With our midfield failing to find cohesion we cannot afford to be carrying any of their number, no matter their reputation. 4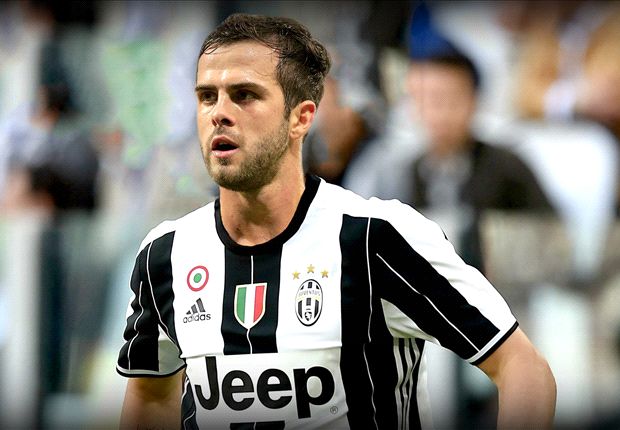 Pjanic – Yet again proved prominent solely at set pieces, which were fairly decent. However, he is not earning his place on merit, its purely on his potential. This was an improved showing, and he truly gave his all, but we need more from the Bosnian. And quickly. 6
Higuain – Scored the penalty, missed a sitter, worked damn hard. This was not to be his night. Yet given his major contribution to the position we find ourselves in domestically and in Europe, he can be forgiven a sub-par showing. 6
Mandzukic – Worked like a spartan, battled and hustled at both ends, and miscued his best chance on goal. Given the absence of any other forwards other than an untested 16 year old, he stayed on when injured and was thereafter rarely involved in any meaningful offensive endeavour. 6
Lyon were good value for their point. Had they nicked it at the end it would have been harsh on Juve, for we didn't play as badly as some seem to be wailing. When you have a side which is missing Chiellini and Dybala, including a Marchisio with close to zero match sharpness, Sturaro who is also seeking his rhythm, Mandzukic, who toils but finds little potency in the very area which should be his bread and butter, and then injuries strike to Bonucci, Mandzukic, ALves and Pjanic…indeed, there are plenty of reasons to be happy for the point and to remain confident of better things to come.
This is a tougher group than some realise. I am content to see us in line for qualification and who can say what will happen in Spain?
We ran out of steam in the second half, which is down mainly to fatigue and a squad stretched to the limit by injuries. Which are decided by Lady Luck, not Allegri. The injury list this season is somewhat thankfully more truncated, yet nonetheless equally horrid in number to last term. We find ourselves in a strong position, and people need to manage their expectations more reasonably, for look at Real for example? They struggled to earn a point away to Legia Warsaw, and I find moans and groans for our failure to beat an ultra spirited Lyon fighting for survival in our group. The gallic gimps are no mugs, and yet they seem unlikely to qualify. We are not yet world beaters, but it does nobody any good to assume we win games before a ball has been kicked in anger. Just take a deep breath and look at our position. We have not once in my decades of following the club passionately, proven indomitable to every foe faced. Even our glory years have been hard fought, riddled with results which do not match our expectations of total universal dominance, which is the stuff of childish dreams, even for Barca! All we can demand and hope for is to see maximum effort and the results following…And on this measure, we are doing fine in difficult circumstances.
Our major problems revolve around the skewed balance in midfield. It is high time Khedira was given a break, for he has been consistently lacking in value of late. And yet Pjanic was also in a muddle for most of open play. Both players need to massively up their game and with very winnable matches coming up against Chievo and Pescara, I deeply hope that they are given a break. It might do them both the world of good.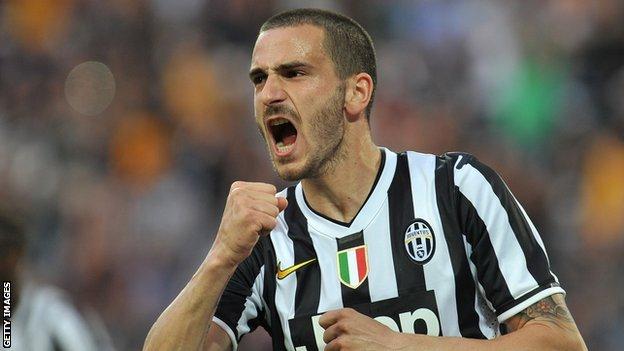 Marchisio and Sturaro need to play more, for they bring quality and bite. The rest of the midfield, for now, I suspect is best aimed towards the 3-5-2, for we played no better through the middle with a 4-3-1-2 in this fixture. If Allegri is happy to deploy Sturaro in the LCM role, with Marchisio back in the middle, why not give Lemina the chance in Khedira's role? And finally offer Kean his debut in Chievo this weekend?
I firmly believe we have been playing better since Claudio returned, but we must get the balance in midfield right, regardless of the formation. What happens centrally on the field is often the difference between success and failure. And presently we are flirting too often with failure, getting by with individual moments of quality.
Still…we must raise our glasses to Lyon, who fought so damn hard for every ball, every blade of grass, as we did in patches. However, the second half saw us leggy, failing to win 50/50 challenges and inviting the opponents onto us. Perhaps this is down to fatigue, a motley crew of half fit players we are forced to deploy or Allegri's conditioning demands which aim to have the squad in tiptop shape come March.
The away fixture in Seville is a match for top spot, for we should despatch with Zagreb easily enough in the final outing of the group stage. It matters little to me, whether we sneak through in second, for only two teams in the competition look brutally capable, namely Barca and Man City. Regardless of such pondering, March is a long way off and I have full faith in Allegri that we will be in much better shape by then.
Whilst his selection and moves from the bench sometimes feel odd, leaving us forging constantly changing shapes on the field which nobody is accustomed to, he has a habit of aiming for the knock-out stage in terms of conditioning the squad. It is simply his way. Not that I agree, but if we can reach the knockout stage top of the league domestically with a fitter, perhaps Witsel injected squad, I remain eager for glory on all fronts.
Had Higuain or Mandzukic taken chances, especially the former, we would be lauding the side and coach presently, for a job well done. As it stands, we are 4 points clear at the top in Serie A, with a decent chance of winning our group in Europe, and have yet to be able to field anywhere near a fully match sharp side including all key players. Essentially, there are more reasons to be cheerful than crestfallen.
Forza Juve
TGP