Player Ratings
Buffon – Largely untested, one of his quietest games for many moons. Made one routine save down low, other than which was a spectator. 6
Chiellini – Upped his game, as he had to, and kept the foes at bay with a focused outing. 6.5
Bonucci – Stuck to his defensive duties, which was needed after his last outing. Rarely stepped out of defence, though when he did, the big fella almost scored!6.5
Lichsteiner – We are so much more solid defensively with Stephan in the side. He was fine at the back, offered little going forward as Cuadrado was occupying that role. 6.5
Asamoah – Brilliant to see him reprising his LB/LWB role with such zeal. Got up and down the flank well, showed improved stamina. I am confident we would be fine if Evra leaves and Asamoah continues to deputise for Sandro. 7
Khedira– Finally got to see the German deployed deep and he was a fulcrum for the offensive endeavour as much as a solid screen for the defence. One of his most valuable games for a while. 7
Pjanic – Showed great intelligence, positional discipline and was always a fleet footed, quick thinking outlet for the defence. He is certainly blossoming of late, no matter where we play him. 7
Mandzukic – CML is an odd role to see the giant croat tasked with, yet he was a success. Not only his perfectly cushioned header for the assist but his discipline in terms of maintaining a physical presence in that area of the field. His fitness is supreme as is his dedication to the cause and selflessness. 7.5
Cuadrado – Yes yes! He produced a superb cross for the second goal. Besides this he was abject to average. His pace and trickery is useful, but the value more often than not proves flashes in the pan. 6.5
Dybala – Scored a sumptuous opener, and should have had a hatrick. He needs to work on his composure. Yet at least he is finding himself in several goalscoring chances per game. Will prove more prolific if as in this tie, he has less work deep and can focus on finding space in the final third. 7
Higuain – Led the line strongly, took his goal smartly and dragged the defenders all over the place. Gonzalo has 14 goals from 15 starts in Serie A. Fine form indeed. 7.5
Pjaca – I cannot wait until we see the young Croat play a full ninety minutes, for his chances created per minute must be ever so high. He came close twice, the goals will come. Progress. 7
Barzargli – Appeared late to shore up the defence and fared well enough. 6.5
Rincon – Got himself involved at both ends of the field. Little time to impress. 6
Allegri surprised many with his selection and tactics. Some of which could be down to a lack of confidence in Hernanes and Sturaro, or perhaps he just rolled the dice whilst assuming with five very offensive players on the field we would outscore out opponents. Whatever the reason behind the change, it worked.
The first 20-30 minutes saw us extremely dominant against a decent side. We were finally playing quality football. And for a period, we looked like causing carnage every time we went forward.
We slowed down in the second half, yet still created a handful of gilt edged chances. With Lazio creating close to nothing in turn. This was a vastly improved performance, which was needed, but still we looked rusty in some moves, and are far away from meeting even the sum of our parts let alone anything more spectacular.
What this performance and result does suggest, not prove, is that we have so much talent up top and at the back we need not focus on winning a midfield battle against all but the strongest opponents.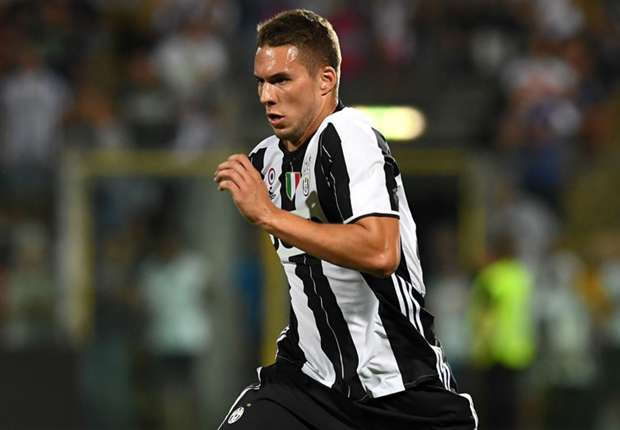 Had Dybala or Pjaca taken their chances, we would have won 4 or 5-0, and it would have been merited. We must learn how to truly kill teams off. For only Higuain appears capable of gobbling up every solid opening he finds. Without his world class striking prowess we would be far worse off.
Still, let us consider the many positives. We did not look frail. A clean sheet, rarely threatened. An assist or goal for each of the front four and we should have won more handsomely. Also…no more injuries.
Will Allegri be brave enough to adopt the same winning system against Milan if Marchisio is fit? I do not believe so. He lacks the cunning of Khedira, and the physicality. Regardless of such ponderings, we sent a message to the league and beyond; Juve remain a very dangerous side and our home record is indomitable.
With more players finally coming back to full fitness, we can resume a hopeful attitude towards the business end of the season.
forza juve
TGP
(follow me on twitter here)