Could the solid performance against Napoli mid week prove a watershed moment in Pirlo's career at Juve? That is the question I keep asking myself and with Genoa next on the chopping board, the coach has a superb opportunity to continue where we left off.
It makes plenty of sense to use the same line-up, the same system, which saw us dominate the match against Napoli for all of the first half. Yet will it make sense to Pirlo?
The move to ditch his hybrid, transitional muddled show presented the side as cohesive, confident, solid through the spine, with even the central midfielders looking splendid. We could and should have been out of sight and suffered few chances during that opening 45 minutes.
My fear of course is that Pirlo will revert to type. And yet what has surprised me most since the recent victory is the widespread lack of many online pundits noting the glaringly obvious change in system. Its as if they have no basic tactical understanding of the game, or are so focused on the players that the system is far down the list of potentially pivotal reasons for our troubles. I don't understand it. Tactics are essential to make a side operate anywhere near the best of their sum parts.
For to my mind there is a huge difference between a stock 4-4-2 with two FBs and two wide midfielders versus a muddled, unbalanced hybrid CB/RB and LB/LM and AM/RM transitions in phases which few of the team understand or which simply do not work in real life, beyond the mind of Pirlo.
The orthodox shape leaves the spine far more protected, players in the right roles are more comfortable, confident and their hunger and determination begin to increase. That it has taken this long for Pirlo to try this – other than in the 2nd leg of the coppa against Inter – is the main reason I am quite desperate to see him leave IF he fails to accept that his hybrid system is not the best way forward.
Genoa are hardly in their finest of form. One win in their last 6 hardly instills fear of an upset, yet they still need to pick up points to avoid slipping down towards the scramble for survival lower down the table and are a capable side. Their 352 formation lends to surging attacks down the flanks, which should allow ample opportunity for the likes of Chiesa and Juan to break the lines.
I hope to see our starting XI mirror what began the Napoli tie>
Buffon
Danilo De Ligt Chiellini Sandro
Juan Bentancur Rabiot Chiesa
Morata Ronaldo
What worked very well against a much stronger opponent than Genoa, and finally gave us cohesion and balance should be given a chance to gain momentum. You just never know with Pirlo. Though I would like to believe the only change that we may see will be the replacement of Bentancur for Arthur, but why make this change when Rodrigo has just delivered his most steady performance for months?
In other news…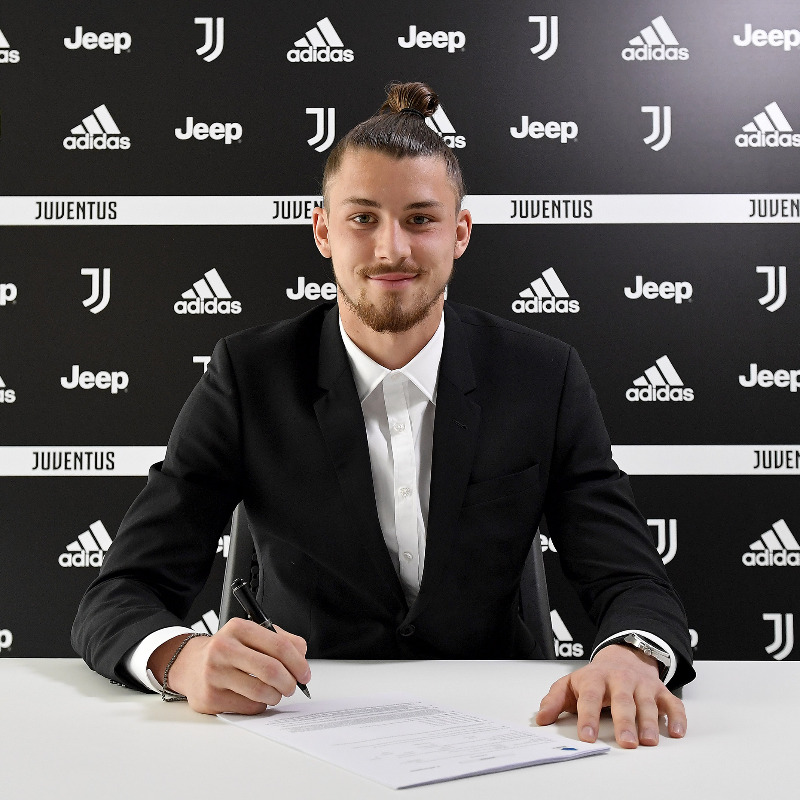 Romanian CB Radu Dragusin, 19, has signed a new contract until 2025. He apparently had plenty of suitors with his current deal expiring this Summer, with some PL clubs lurking. Also reported was earlier interest from PSG and Atletico Madrid.
Dragusin was signed in 2018, and has progressed swiftly through the ranks making his debut for the senior side earlier this campaign. Some compare him to Van Dijk, for his towering 6ft3 frame and ability to drive out from defence with the ball at his feet. With the player himself also citing the giant dutchman as a role model, alongside Bonucci and Chiellini (of course!).
The burly stopper was also named recently as our brightest youth prospect in the awards voted on by an assortment of journalists and coaches involved in the youth sector nationwide.
And whilst on the subject of young talents…
We are reported to be close to signing Norwegian Elias Solberg, 17, from Ullensaker / Kisa in Norwegian Serie B. The cunning right winger appears full of trickery, pace and creativity>
Forza Juve