The mercury has risen yet again to horrifying levels and simply refuses to drop, yet I began the below in a flurry whilst at work and I will strive onwards and attempt to finish, under an oppressive onslaught from Mother Nature.
As previously reported, it appears that we have invested in Atalanta starlet Mattia Caldara, and our business with the surprise package of the season thus far may not end there. For this mercato window has the potential to be far more interesting than the usual fare.
We will soon have Benatia, Lemina (and perhaps Asamoah)heading off to Africa for 2-3 weeks to compete in the African Cup of Nations, departures which make little difference to our fortunes. As all of these players are part timers at best. It remains touch and go as to whether Asamoah will head off, given his continued injury bothers.
Interest seems real for Hernanes from China and Spain (also Genoa), a player who has enjoyed his finest months for the club of late. The only squad member able to prove in any way reliable in the integral regista role of the 3-5-2 in Marchisio's absence. I would wish him well if he departed. Also Mandragora will head out on loan to continue recovery from his broken foot and development, I believe to Pescara or Atalanta. Likely the latter, with whom we may also pick up an option on Gagliardini…There might also be some trick up Beppe's sleeve to sign Ascoli's Riccardo Orsolini, then loan him to Atalanta in exchange for an option or definite signing of one of their players. Orsolini, 18, is an Italy U20 international front man, who has been compared to Berardi. His form shows 4 goals, 4 assists from his 20 appearances thus far this season. Interest in his services is running high, with AC and Roma both casting covetous glances.
It would not be a surprise to see either Lemina, Hernanes or Asamoah sold. Though Asamoah might be worth keeping as a back up to Sandro, reprising his LWB role? I cannot see where Lemina offers any value. Perhaps a utility midfielder? He is no natural back-up to Sami, nor Sturaro, nor Marchisio, nor Witsel if he comes. And we have Dybala and Pjanic for the 1 in a 4-3-1-2 line-up.
I quite like the idea of Tomas Rincon, whom we are rumoured to be close to signing for a 2m loan fee with obligation to purchase come the Summer for a further 7/8m…He is captain for Venezuela, would bring a wealth of experience and is enjoying another solid season for Genoa. He would provide leadership and bite. Both of which have been sorely lacking with Sturaro and Marchisio absent until recently. Rincon and Witsel would inject steel the central areas, which has been often haphazard and porous with the likes of Asamoah and Lemina failing to make the grade more often than not when given the chance and Khedira in fairly average form. If we do revert to a flat back four and Sandro is injured…I am unsure if we can rely on Evra for the bigger games, yet Chiellini could happily fill in there, albeit with less crossing ability but steady muscle, defensive nous and hustle. Interesting to see who Beppe has lined up for a LB/ LWB in the Summer. De Sciglio would be perfect. Other than which I cannot see much movement.
Indeed, the Rincon story appears welcome on many fronts, for to sign him sends a signal to Zenith that we will not be held to ransom to pay over the odds for Witsel (who we can sign for free in June). If the myriad of stories are to believed – Witsel has wanted us for a while and was bothered by the last minute failure of the transfer to finalise in the Summer. He has other offers, which he has refused as he has eyes only for Juve. Now that is the kind of player I want at the club. He could assuredly earn more elsewhere but he wants to be a Juventino. Join our cause. I very much hope we sign him, and the clubs do not appear far apart in terms of agreeing to a fee. 5-6m appears Beppe's idea, with the Russians (of course) more eager for 9-10m. What Axel will bring to the squad is high level experience, versatility, a physical presence in the midfield and a steely determination. Some will know of his horror tackle on the Anderlecht hard-man Wasilewski…
The challenge left the defender out for a year, and led to a witch-hunt in Belgium, which eventually forced Axel to leave his native home and move to Benfica. He excelled in Portugal, earning a big money move to Russia thereafter. His career is not one of a savage. It was a one-off, caught in the moment tackle of a bruising encounter between two clubs sharing a heinous rivalry and I believe there was zero intent to cause such agony. It changed him as a player, and as a man. He developed a thick skin, grew quieter and focused on his football. Success has been found wherever he has played, and his positions have ranged from right wing to attacking midfield to defensive midfield. He has the ability to dictate the pace of a game, screen the defence, mount attacks and act as the fulcrum of the side.
https://www.youtube.com/watch?v=tYmGFORT1tc
As with Pogba, he is very hard to knock off the ball, and he would be perfect for linking the defence and attack as the Belgian is comfortable bringing the ball forward as well as making up the numbers up top. He can also tackle and wins his fair share of aerial challenges as well as on the grass.
It has been clear to many that our problems lie in the midfield. Rincon looks like a nutjob, he is a fighter whose glare alone would strike fear into opponents…He is a midfield General. An enforcer who loves the battle and leads from the front lines.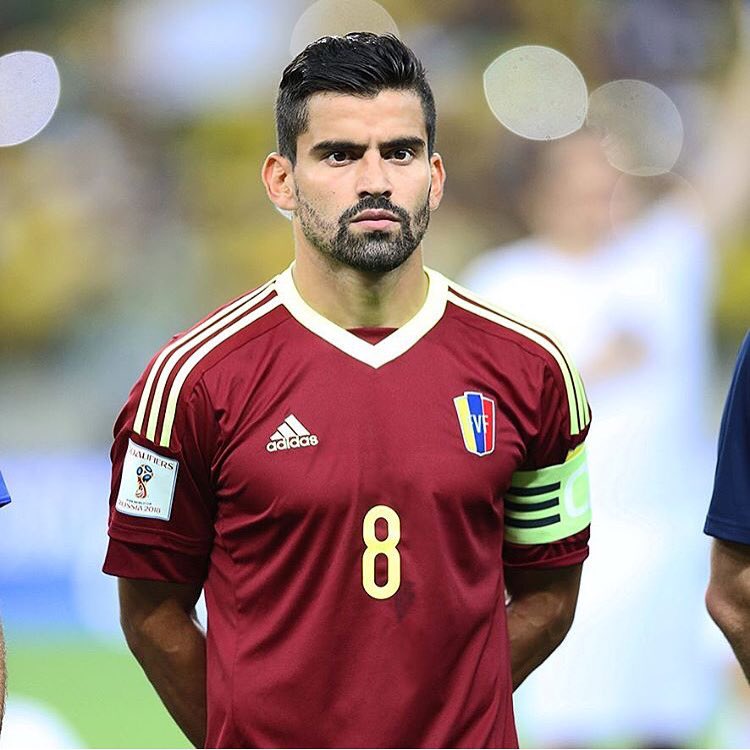 The dynamic duo represent a major injection of muscle and guile. And I believe both would improve the squad.
To solve our midfield issues for less than 20m in one fell swoop would be wonderful business. Both players are eligible for the champions league. And I cannot see any other positions in obvious need of reinforcements. Perhaps cover at LB, but I suspect we are ear-marking that move for the Summer, hopefully De Sciglio.
If we are able to strengthen the middle, recover Dybala, Bonnuci, Barzagli, Sturaro, Sandro and Pjaca, the 6th scudetto looks assured and our chances to progress in Europe are greatly enhanced.
Apologies for the mangled nature of the above. The temperature has been steady at 38C for most the day and now late in the evening it has 'cooled' to 34C. Whilst I am half sicilian by blood and nature, I am very much an Englishman when it comes to such terrible heat, my mind slows down, my synapses begin to melt and my thoughts become muddled…
Essentially, our main focus is the midfield and our prospective options appear superb.
forza juve
(follow me on Twitter here)