With the international break proving a bother for many, some out of concern for injuries, for others further trauma delaying late in the day tactical adjustments, it seems opportune to bring you an overview of the major happenings in the Juve youth sector.
As many are well aware, we are not Barcelona. We do not have an all conquering youth side comprising of ready made superstars to promote to the senior squad. Yet it is fair to state that other than the UEFA youth league – where we have yet to make our mark – last season for Grosso's U19 squad was one of glory. Winning the league stage then bowing out in the final of the knock-out stages of the bread and butter primavera league, losing in the final of the coppa of the same realm, and winning the Viareggio. The signs were very promising indeed, yet I have covered this and the fortunes of our loaned players previously so will focus on the near to Now.
What new fledgling talent have we procured? Where have we sent our primavera stars to cut their teeth with the men? Where is the next Messi? Some of these questions I can answer…
We have just picked up 18 year old Mattias Andersson, a Swedish U19 international who has played a few games for Malmo's senior side before we swooped. Mattias plays in defence and heads straight into Grosso's primavera outfit soon due to commence their league campaign.
As for the major loan moves of our little ones:
Beyond the peninsula
Guido Vadala (19) SS – Union de Santa Fe (Argentina)
Stefano Beltrame (23) SS – Den Bosch (Holland)
Tasos Donis (20) SS – Nice (France)
Nicolo Pozzebon (19) CF – Gronigen (Holland)
Lorenzo Rossetti (22) CF – Lugano (Switzerland)
Mame Thiam (22) LW/CF – PAOK (Greece)
Luca Marrone (26) CM/DM – Zulte Waregem (Belgium)
Vajebah Sakor (20) CM – Valarenga (Norway)
Carlos Blanco (20) CB – Lausanne (Switzerland)
Vykintas Slivka (21) CM – Den Bosch (Holland)
Nicola Leali (23) GK – Olympiakos (Greece)
Serie A
Domenico Berardi (22) SS – Sassuolo
Ouasim Bouy (23) CM/DM/CB/AM – Palermo
Matheus Pereira (18) AM – Empoli
Stefano Sensi (21) AM – Sassuolo
Leonardo Spinazzola (23) AM – Atalanta
Andres Tello (19) DM – Empoli
Pol Lirola (18) RB – Sassuolo
Serie B
Alberto Cerri (20) CF – SPAL
Leonardo Spinazzola (23) LM – Atalanta
Simone Ganz (22) CF – Verona
Francesco Cassatta (19) RB/RW – Ascoli
Mattia Vitale (18) CM – Cesena
Pol Garcia (21) CB – Latina
Fillipo Romagna (19) CB – Novara
Joel Untersee (22) RB – Brescia
Luka Oliviera (17) LM – Novara
I have omitted a fair few, yet I adjudge them to be presently no greater talents than at best leading to become makeweights in future deals for other players we wish to bring into the fold, which is unfortunately the way for likely many of the above in turn. However, all players listed I believe still have potential to find themselves in our colours at some stage of their senior career.
The most interesting of loan moves involve those stationed in the top flight of our domestic league pyramid. Bouy, Sensi, Tello and Pereira are talented lads, all embracing their maiden campaign in the upper tier and no doubt our scouts (me included) will be monitoring their progress with zeal. I am also intrigued to see how Cassatta, Cerri and Romagna fare in Serie B. The rest are of ever decreasing interest, though will likely earn us a few handfuls of gold in the future. Although…I very much liked the look of Rosseti pre-season. He seemed an accomplished front man, very tidy and direct.
Clemenza would probably have headed out on loan as he has long seemed ripe for picking, yet the ACL injury suffered in March during the Viareggio tournament has forced us to keep him in house. He will train with the primavera and perhaps also with the seniors as he seeks to revive.
Kastanos is a more interesting affair, for he appears to me physically capable of stepping up to the man's game and very promising. We may have kept him in the ranks to be registered as one of the home grown players. If so – and I will delve deeper in due course – it will be wonderful to see him given some time in the coppa.
Major moves arriving in the youth sector-
Rogerio (18) LB – Sassuolo
Mattias Andersson (18) CB – Malmo
Francesco Margiotta(23) CF – Lausanne
Mehdi Leris (18) LW – Chievo
Tamba M'Pinda (18) DM – Bourgoin (France)
Oumar Toure (17) DM – Santarcangelo
Luka Oliveira (18) DM – Sporting Club D'Espinho
Andi Zeqiri (17) SS – Lausanne
Allessandro Semprini (18) RB – Brescia
Ricardo Campos (16) CF – Benfica
Nicolo Mosti (18) AM – Empoli
The Albanian by blood yet Swiss born frontman Zeqiri could well prove a very smart purchase indeed. Not many players make their debut in the seniors at 15, as did our new recruit. He joins on loan with an option to purchase fresh from making 21 appearances for the Lausanne first team in 15/16, scoring 8 goals in the process. With a host of other clubs reported to be scouting we have now made the move to bring the U19 international to Turin. Towering at 1.81m, the Swiss is clearly a physical menace with a decent left peg who I will be following for the coming campaign. (Carlos Blanco Moreno – scorer of that stunning strike from the halfway line pre-season in Melbourne – has moved in the other direction as part of the same deal.)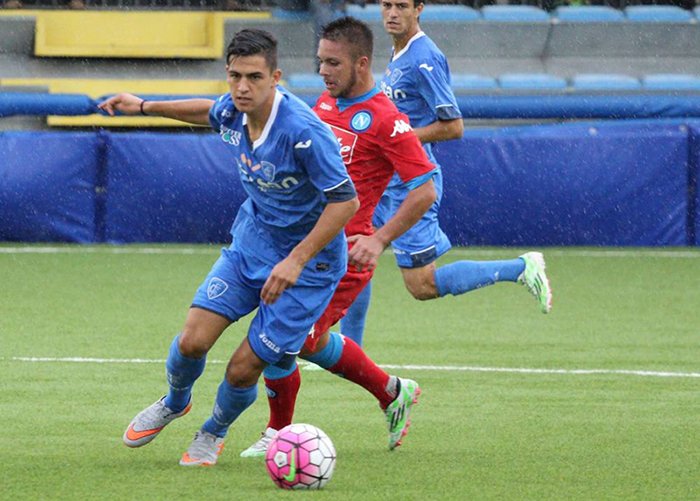 Another rising star added to the Juve night sky is 18 year old Nicola Mosti who was the creative catalyst for the Empoli primavera side's positive run in league and both cups last term. A regular for Italy at U16 and more recently U18 level, Nicola is most comfortable central and charged with directing the offensive endeavour. A solid haul of goals and assists to his short career history suggests potential which we will hope to see blossom in black and white. We were able to bring in the flair merchant due to sending centre-back Edoardo Bianchi in exchange; the captain of our own U17 side has moved to join up with former Azzurri U17 manager, Dal Canto, who was very keen on securing the services of the Roman defender. Considering that Bianchi was unlikely to feature heavily when challenging older, bigger, more experienced players for a starting berth the move made sense for all parties.
Also 18, Mehdi Leris, a French Algerian wide forward joins on loan from Chievo Verona, where he has spent the last three years. 13 goals and 3 assists from his previous campaign. His former coach at Chievo had this to say of the player –
'He is a playmaker with good quality and good physical skills. Very flexible, can make even the inside of midfield. He is a boy of obvious talent. sometimes it is discontinuous, because of age, but he made two good seasons, establishing himself well enough to earn his first professional contract with the club. Juve have followed the boy and saw interesting things. "
The U19s begin their league campaign away to Udinese on the 10th September, though they have been involved in friendly matches of late…
Juve 3-2 Aymavilles (Kean 2, Merio)
Juve 5-2 Pinerolo (Bove 2, Kean, Rogerio and Kastanos)
Aesch U19 Torneo
Juve 3-2 Red Star Belgrade (Kean 2, Bove)
Juve 1-1 Sporting Lisbon (Kean)
Juve 2-0 Hamburg (Caligara 2)
Semis : Juve 0-1 Fluminese
3rd place play-off : Juve 3-0 Basel (Zanandrea, Goh, Mancini)
More recently we played a lively role in the Memorial Mamma Cairo torneo, which featured both Milanese and Turinese clubs.
Semi-final : Juve 4-1 Inter (Muratore, Leris, Kastanos, Morselli)
Final : AC Milan 6-3 Juve (Kean hatrick)
http://www.dailymotion.com/video/x4rqpp9_amichevole-juventus-magenta-03-09_sport
Kean, Toure and Mosti also played and scored in the 7-0 drubbing of Magenta alongside a selection of the seniors not involved with international commitments.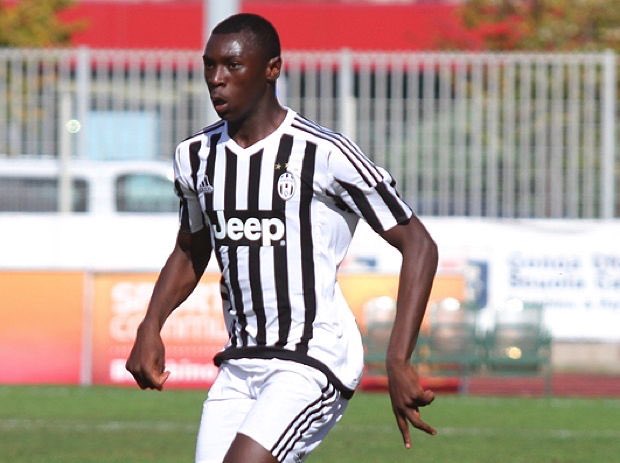 10 goals from 9 appearances for Bioty Kean is very much in line with his exceptional form of last season. If he continues to plunder goals at this rate it is going to add weight to his eagerness to move into senior football and he may well end up heading out on loan in the Winter mercato. From our perspective, I just want to see that first professional contract signed. From experience, we can never trust Raiola…
I am pleased to find the relationships with clubs from Switzerland, Belgium and the Netherlands continuing to offer senior football to youngsters unable to attract eagerness for the same domestically.
The youth set-up as a whole remains very much under discussion with the FIGC, with the chitchat mainly focused on the suggestion of B teams. Of which it seems needless for me to comment at length presently, for I shall await concrete news on that score. Other than to mention that I very much like the idea of a second string, essentially our primavera, playing in Serie B or below. For the sooner the kids are judged as men, the better. Yet it is understandable why there may be opposition to this idea, from clubs for whom Serie B is their pinnacle, and to have less chance of playing there, is clearly a point of contention and opposition.
We must bear in mind that the youth sector is extremely volatile. A player who looks amazing at 16 may seem wretched by 18, let alone 21. The least we can hope for is that the club are scouting and procuring the finest talents available. Which we are doing in spades. It is very rare indeed for a club to establish a ready-made conveyor belt from Youth to Senior at the elite level, to which we have clawed our way back and now aspire to remain. It happens once in the bluest of moons…Fergie's fledglings. The Barca Boys. Other than which, its mainly hit and miss. I see no team operating at the very top with a team made up mainly of former youth players.
The stakes are sky high for the seniors. We are not Udinese. We cannot afford (literally) to lose games by blooding youngsters in the senior game. As much as I feel and see huge potential in many of our stock, none of them yet warrant inclusion in Allegri's squad over what we have in terms of established professionals. There may come a time when we alter our approach; promote a player like Lirola or Romagna, instead of signing an Alves or Benatia. Until which, I will raise my glass of russian fire water to toast our efforts, which are far from a failure, always focused on success.
Of those on our books, I consider Kean the most obvious mega talent. He is a born and bred goal machine. I still retain high hopes for Bouy, Leali and even Sakor. All of whom are making progress. Slow perhaps, yet sure.
My concerns over Grosso were put to rest last term, yet his real test comes this season. For the club have moved intelligently to augment those incoming from the U17s and those remaining from last year's primavera offering to provide the coach with an ultra strong squad. We won the Viareggio, won our league campaign, then lost in the finals, and also lost in the coppa primavera final. However, we made zero in-roads on the continental front. And it is here, where Grosso must earn his stripes. For it is the only area where we have consistently under-achieved in the modern era.
My apologies for the absence of my normal playfulness in this report, yet as I always feel the need to mention, I am far from inspired by stats and spending time seeking out reports of players from Norwegian U17 coaches! It is journalistic servitude and I already find myself peeking at how those who have sought adventure in foreign pastures are now faring, for when I see them play, I can offer much more than the stats and poorly translated reports.
Essentially, we continue to move in the best of directions. Investing wisely and hopefully. Nothing more can be done!
forza juve
Breaking News
Juve have released their official squad list for Serie A.
4 home grown in Italy – Buffon, Chiellini, Barzagli, Bonucci
4 home grown at Juve – Rugani, Marchisio, De Ceglie, Marrone
Neto, Benatia, Sandro, Alves, Lichsteiner, Pjanic, Evra, Khedira, Hernanes, Lemina, Asamoah, Sturaro, Cuadrado, Higuain, Mandzukic, Dybala
Squad Size of 24
De Ceglie will never play, because he is an atrocious footballer we have been trying to move on for many moons. His only value is 1 in 10 of his hooked crosses look decent. However, his feet are set in a hook shape, and so every pass is curled. The poor lad simply cannot pass in a straight line. I have never seen such a hapless player in our colours, who is as likely to start an attack for the opponents as our own side with even an attempt at a simple pass. He has the positional awareness of a fish in a tree. And as for Marrone…he is officially at loan in Belgium.
Only other surprise is that Rugani has been counted as 'home grown at juve' for he has not spent three seasons at the club, yet the time he has spent elsewhere when owned by Juve has been accommodated.
Whilst of sound intention, the new rules are presently appearing a farce.
And finally…
Current Internationals (from our youth sector)
Senior
Girgoris Kastanos (18) CM – Cyprus
Vykintas Slivka (21) CM – Lithuania
U21
Domenico Berardi (22) SS/CF – Italy
Alberto Cerri (20) CF – Italy
Tasos Donis (19) SS – Greece
Valerio Rossetti (22) CF – Italy
Fillippo Romagna (19) CD/CM – Italy
U20
Guido Vadala (19) SS – Argentina
Roman Macek (19 CM – Czech Republic
Emil Audero (19) GK – Italy
Mattia Vitale (18) – Italy
U19
Simone Muratore (18) CM – Italy
Pietro Beruatto (17) CB – Italy
Luca Coccolo (18) CB – Italy
Allessandro Vogliacco (17) – CB – Italy
Mattia Del Favero (18) GK – Italy
U18
Alessandro Tripaldelli (17) CB – Italy
Gianmaria Zanandrea (17) CB – Italy
U17
Bioty Kean (16) CF – Italy
Fabrizio Caligara (16) AM – Italy
Pedro Gomes (16) CB – Portugal
U16
Elia Petrelli (15) CF – Italy