The mercury remains just shy of 36C here in Melbourne, as the arms of the clock, weighed down by the heat of this inferno, approach 8pm. With the crickets somehow finding the dedication to their cause to erupt with the evening chorus as dusk approaches, I must follow their heed and will – with whatever mental energy I retain – these fingertips to dance upon the keys and offer a snapshot of happenings within the Juventus youth sector.
Now Switzerland, presently -1C, seems a far more comfortable place to seek and find solace, if not adventure, and with several of our little ones farmed to clubs in their Super League, it seems a solid starting point for what will likely appear, when the printing press has worked its magic, the words of a man slowly melting…
Former primavera offensive star Tasos Donis (19) has made in-roads at Lugano (managed by Zdenek Zeman), who sit second to bottom in the table. The Greek winger cum second striker has made a total of 18 appearances in all competitions, netting five and making three assists. Below his side at rock bottom are FC Vaduz, where South African born Swiss full-back Joel Untersee (22) has made a commendable 15 outings for the club which look ever more doomed.
Both sides may well join Aarau in the second tier next term, where Swiss striker Zoran Josipovic (20) has toiled for 14 games with a solitary goal to show for his efforts.
https://www.youtube.com/watch?v=rq6oUa2q2iA
Not quite the news I had been hoping for from our Swiss contingent. However, more promise is found in Belgium, where 23 year old speed merchant Mame Thiam has been performing excellently for Zulte Waregem. 9 goals and 3 assists from his 27 matches is a fine return thus far. With his side sitting a whisker outside of the playoffs in 7th.
Just over the border in the Netherlands, Ouasim Bouy has commanded a central midfield berth in the starting XI for several months, wracking up 4 assists and 1 goal from his 19 appearances. Zwolle are well placed in 8th for an assault on the top 7. Now 22, we can but hope that this first season close to fully absent of lengthy injuries will prove just what the lad needs to make good on the startling potential he displayed before his horrid cruciate ligament injury. Since when, he has moved from Germany to Greece and most recently back to his motherland of Holland. Where he has since settled and finally seems to have found a healthy rhythm.
Dropping down from the Eredivisie to the Eerste division, 20 year old Lithuanian midfielder Vykintas SLivka is doing his finest to keep Den Bosch out of trouble, yet despite his 2 goals and 24 outings, his side sit shamefully low in the rankings.
A brief mention, as always, for the arch angel Gabriel (Appelt Pires). Who continues to prove a mainstay in his favoured defensive midfield position for Spanish second division side Leganes, who are sitting pretty in top spot. The 22 year old Brazilian has played 26 games, scored 4 and assisted 2 goals for his comrades.
Closing in on 9pm now and the temperature has 'kindly' dropped to 34C. Draped around my neck is a half frozen tea towel. The vodka is making me drowsy and I am beginning to worry for the well being of my macbook pro, yet onwards, ever onwards…and the possums have appeared to add encouragement to finish what I have begun.
There is little reason for joy or woe to be found back in the peninsula's second tier, where the following players are close to regulars, if not finding valuable minutes battling with the seniors, for their respective sides –
Strikers
Alberto Cerri (Cagilari) 17 games, 2 goals
Cristiano Bunino (Livorno) 13 games, 3 goals
Eric Lanini (Como) 21 games, 1 goal
Stefano Padovan (Virtus Lanciano) 18 games, 1 goal
Christian Pasquato (Pescara) 22 games, 4 goals
Lorenzo Rosseti (Cesena) 15 games, 1 goal
Midfielders
Fausto Rossi (Pro Vercelli) 13 games, 1 goal
Andrea Schiavone (Livorno) 26 games
Leonardo Spinazzola (Perugia) 28 games
Andres Tello (Cagliari) 17 games, 2 goals
Defenders
Pol Garcia (Cesena) 16 games
Hordur Magnusson (Cesena) 17 games
Goalkeepers
Vincenzo Fiorillio (Pescara) 24 games
Carlo Pinsoglio (Livorno) 25 games
What brings me encouragement from my delving into the multitude of loans we have presently in place is that many of those plying their trade domestically are close to the first XI. This is all we can ask at this level, when a fair portion of these players are in either their first or second season in senior football. Games bring experience and only experience will allow them to develop and prove their mettle.
La Primavera
Despite our 3-2 loss at the weekend away to Sassuolo, during which Kastanos grabbed both our goals, the news from the Fabio Grosso led U19 camp is very impressive indeed. Since losing to Borussia Monchengladbach in early November in the Europa League, the primavera have embarked upon a run of exceptional form almost in step with the seniors. How strange that the fortunes of both teams appear somehow linked, in results as well as shared quarters at Piedmont! In the 20 games played since that match, we have lost twice, drawn once and won 17. Whilst out of Europe, Grosso appears to have found a winning formula which has taken us to the final of the coppa italia and top of the league (by 5 points). Yet I conclude, that we have become formidable, not because of Grosso, but in spite of his apprenticeship standard man management and tactical nous.
We face our good friends of Inter Milan in the coppa final on April 8th. Yet approaching more readily on the horizon is a league encounter against Fiorentina, before the annual Viareggio tournament. A strange twist to the 68th edition of the games is that matches will be played with 40 minute halves, and from the knock-out stage onwards (the final excepted) any matches tied the final whistle will go straight to penalties.
Viareggio Fixtures
14/3 Deportivo Camioneros (ARG)
16/3 Crotone
19/3 LIAC New York (US)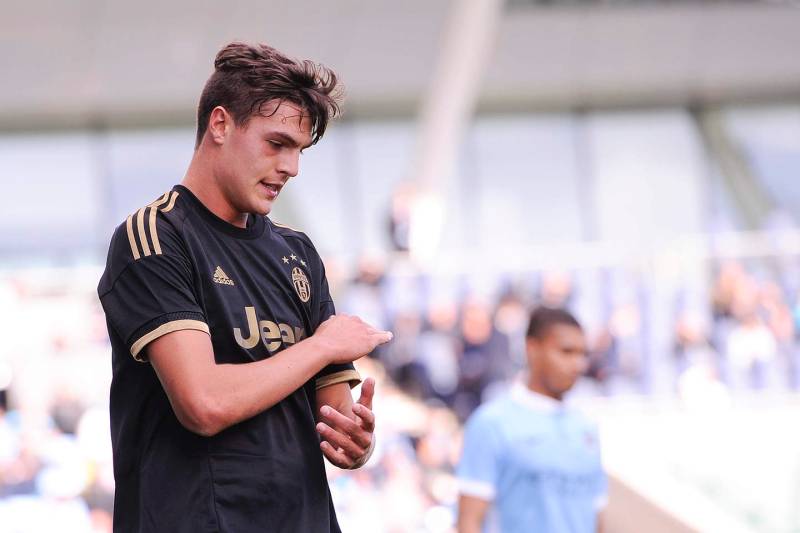 Andrea Favilli, on loan from Livorno, leads the goalscorer charts with 14 from 24 games. The Italy U19 frontman also made his senior debut for the club, given a few minutes at the end of our 0-2 victory away to Frosinone in February). Hot on his heels are Luca Clemenza (12 from 26) and Nicolo Pozzebon (11 from 24).
The Argie whizkid we signed from Boca as part of the Tevez deal, Guido Vadala has only 1 goal from 20 games, yet he generally starts from the bench and remains a regular combatant. Di Massimo has settled in superbly, assisting and scoring several through his first couple of months in our colours.
Others further down the field, who have contributed the most to our presently very promising season, are central midfielder Roman Macek (baby Nedved), Pol Lirola at right back, Filippo Romagna and Carlos Blanco in central defence and of course the ever sturdy Audero between the sticks.
Of the loaned players outside of Italy, only Mame Thiam appears of possible potential to make his mark on a serious stage. On a far more upbeat note…Our primavera is probably the strongest set of youngsters I have come across since beginning to follow their fortunes and ranks a handful of years into the past. Romagna, Audero, Favilli, Lirola and Di Massimo I hereby mark as likely to succeed. Hopefully in our colours…
19th Century French Literature Quote of the week…
"Do you know how a man makes his way here? By brilliant genius or by skilful corruption. You must either cut your way through these masses of men like a cannon ball, or steal among them like a plague." – The terrible and brilliant, Monsieur Vautrin
Classic HipHop