With the dust still clearing after the transfer window finally slammed shut on Thursday, Juventus has a leaner wage bill and some solid pieces of business to be proud of. Along the way we even made a slight transfer profit of €3.75m, which maybe not-so-coincidentally is just enough to cover the €3.5m we've just been fined for apparently breaching FFP.
But what about the opportunities missed this summer? Here are five deals that, if made, would've gotten us to a 10/10 mercato.
#5 ANDREA BELOTTI (Free Agent – ST)
Belotti took a surprisingly long amount of time to find a new club after walking away from Torino. Even more surprising is how he was never seriously linked with Juventus despite being a low cost option already based in the same city. Having reunited with Dybala in the capital instead, Roma are looking increasingly like an offensive force to be reckoned with.
Never a flashy superstar, Andrea quietly amassed an impressive 113 goals in 251 appearances for his previous employers, despite being fed by their often relegation-threatened midfielders. The youngest of the top 5 active goalscorers in Serie A, he's in his prime and would've fulfilled a nation-trained spot in the squad registration quota to boot.
Still, this missed opportunity is ranked last because my guess is that Belotti was approached but turned us down out of loyalty to the Granata (him and Bremer both turncoating in the same summer might've set the city on fire), in which case there was nothing we could do. If someone reliable would confirm this I could happily accept it and move on.
#4 NIKOLA MILENKOVIĆ (Release Clause – CB)
With Bonucci increasingly unreliable, Gatti still a relative unknown, and Rugani being, well, Rugani, the center of defense could still be a pain point this season. Or everything could work out fine! But why risk it when Milenkovic was available for a low €15m release clause?
If it didn't work out, we'd still almost certainly have been able to recoup that amount. If it did, we could've continued our quest to build our own little Serbian national team in Turin. But instead he's renewed with Fiorentina, and the opportunity's passed.
#3 MEMPHIS DEPAY (Free Agent – LW/ST)
Much has already been said about Depay's planned move falling apart, which could end up a non-issue if Milik and Kean step up this season. But even then, bringing in another tested player (many don't realize he is the Netherlands' #2 top scorer of all time) in his prime with strong resale value is a real missed opportunity.
Importantly, his ability to play up top or on the left would've given us added flexibility. Especially if coupled with Belotti, his arrival also would've allowed Kean, who's stuck between the bench and playing Kostic's unnatural deputy out wide, to go out on loan for consistent minutes and a confidence boost (just because he's been around forever doesn't mean he isn't still very young, remember).
Vlahovic's pair of dead ball bangers has lessened the blow of this last point, but Depay's decent free kick ability was another potential plus as we continue to claw ourselves out of the Ronaldo black hole and back to the golden days of actually scoring them sometimes. Also it was really funny when his attempt to copyright "Memphis" caused Twitter users to be automatically banned if they so much as typed the word.
#2 ADRIEN RABIOT (Sale – CM)
Don't let the recency bias of his not-frustrating 2022/23 start throw you – we missed out big time on getting Veronique's son out the door.
Not only could we have gotten his exorbitant wages off the books and commanded a decent fee rumored to be around €20m, we could've avoided having to choose between missing out on getting anything for him at all or paying him even more to renew when his contract expires next year.
In context, it gets even worse – Rabiot remaining forced Zakaria out the door instead. Now we have no one to play the destroyer role alongside Pogba, who needs the protection if he is to live up to his full ability. This collapse is also what likely convinced Juve to walk away from Depay. The dominoes fall.
Reportedly, the contract he turned down in Manchester was a pay rise. Juve had the leverage to threaten him not being played ahead of World Cup squad selection time, or we could've tossed in a few dollars ourselves just to get a deal that still would've turned a profit over the line. C'est la vie.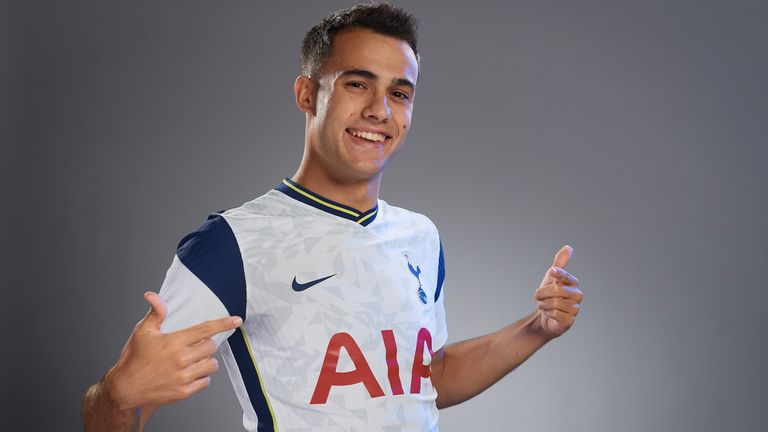 #1 SERGIO REGUILÓN (Loan In – LB)
Simply put, to head into three competitions with only one natural LB, and that one natural LB being Alex Sandro, is suicide.
Sure, right-footed De Sciglio is ambidextrous enough, but he's more likely to get injured then put in an above-average performance, and with Cuadrado better-served at RW and Danilo sometimes filling in at CB, he'll often have his hands (feet?) full on the other flank.
Alex Sandro and Di Maria are already rumored doubts for our Champions League opener vs PSG on Tuesday, so we didn't even make it a week before this obvious risk became a tangible issue.
This is the most frustrating missed opportunity, because despite being exposed on the left side of defense time and time again for years now, rumors claim Allegri has decreed it's just not a priority for him. The fact that we have not one but THREE Juventini out on loan in that position (Pellegrini, Cambiaso, and Frabotta – remember him?) seems to confirm this. Some have said we didn't enter the market because there was no one available who could really improve the team, but truly any body in for depth would've helped.
This bring us to Reguilón. He's 98th percentile for fullbacks in Europe's top 5 leagues when it comes to expected non-penalty goals + assists, meaning his overlap with Kostic could've been quite deadly. With Vlahovic having to conjure his goals out of thin air these days, the added service would've been useful.
Given Juve's stellar relationship with the Spurs' hierarchy and the fact that Conte froze this player out in a desperate attempt to offload him, it seemed a low-risk high-reward no-brainer to pick up a loan + option while we analyze the kids and decide what to do longterm.
But apparently no real attempt was made, so he's gone to Atletico for cheap instead. The only wildcard possibility left until January would be picking up free agent Marcelo out of desperation.