With the league fixture remaining a chance merely to prance and revel in the afterglow of championship glory, Allegri officially extending his contract and the Coppa Italia final to look forward to, the time seems ripe to begin a series of appraisals of our progress.
Back in October, Juve's fortunes were mirroring my own. Which is often the case. Or perhaps just how I perceive my own existence as governed by or in sync with the focus of my passions. In some ways, La Vecchia Signora is not far removed from a marriage, from whence I can never leave. Sometimes relations are hurtful, agonising, on other occasions our union is blessed for my own heart and essence rises and falls in time with her tides.
Unconditional love and devotion is as rare as it is special and all consuming, and it is rooted in the foundation of all true love, namely charity. Wanting the very best for another, no matter what they do, how they treat you, how they fare. Yet with such sublime sensation, such closeness to what we must accept as the closest we come to heaven on Earth, comes the acceptance that our love is often not enough to soothe, to lift, to improve, for we suffer when the source of such fanatical devotion suffers, we laugh when they laugh, we cry when they cry, yet accept that when our love is not enough, only they can lift themselves out of the mire…
After allowing three of our world class stalwarts to flee the nest last Summer, we brought in a troupe of new recruits. Some experienced, some of great potential. To continue the momentum found through a domestic double and reaching the pinnacle of European competition, we desperately needed the veterans of the side to remain fit and firing on all cylinders during the initial period of transition. Unfortunately that was not what transpired. Injuries to key players began even before the first whistle heralding the flood gates of Serie A once more stretched apart.
Whilst I was a steady force of support for Allegri, understanding the adversity to which we had succumbed, I was close to accepting that we may well face a horribly uphill struggle to recover our dignity and form with enough wind in our sails to achieve Champions League qualification, such was our dire position in October. I knew we would improve, assumed it would begin with the return of Marchisio, yet worried that those well above us in the table would forge a divide too great to bridge.
There is little need to delve into the intricacies of our phenomenal revival and subsequent record-breaking march to victory worthy of Titans. In addressing such matters, I am solely keen to suggest that through learning how to suffer then grit our teeth before baring our fangs with such steady fury that we find ourselves now with the title won, will have been the making of many players, new to the fold. The value of the struggle cannot be underestimated, and goes a long way to explaining how we managed, with still a make-shift team absent of several seasoned warriors, to come so damn close to progressing in Europe at the expense of one of the finest sides ever assembled and conducted accordingly. Those two ties against Bayern – I believe – made men of boys, Generals of sergeants. Which can only stand us in stronger stead come the next time we face such adversaries. The battles instilled a gilded belief in the squad, that they can not only match the very best the universe can presently offer as foes, but conquer them, with the help of a wider smile of Lady Luck. The hardening of spirit forged through such warfare has nourished our legion immeasurably.
And so where to begin? Perhaps at the back…
Buffon has produced one of the finest campaigns of his majestic career. Proving himself a living legend who has concreted his position in history as one of the finest goalkeepers of all time, for now and always. Succession planning in this position is trickier than anywhere else on the field, for how does one replace a legend? I was jolly to find our interest in Trapp last year, who has since moved to PSG. More recently we were strongly linked with the outstanding talents of Alisson, who seems now destined to move to Roma. Why? Because we could not offer him any guarantees of a first XI spot. For obvious reasons. Perhaps Beppe and Fabio concluded 'nevermind…we can allow Roma to nurture his talent, see how he fares, and if we maintain our superiority domestically, we can sign him next year'. Which leaves Neto, who has not been given the chance to seriously stake a claim as pretender to the throne of Buffon.
Other than which we have Leali…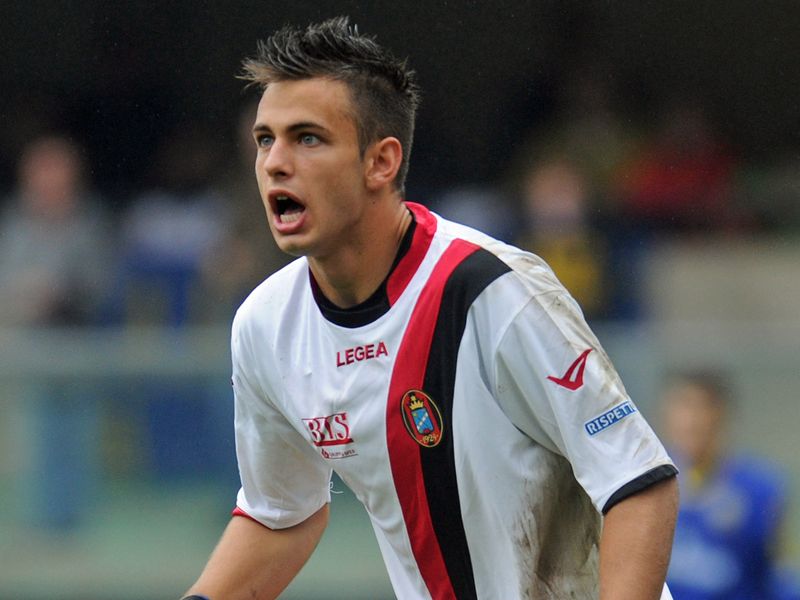 Also Audero of the U19s, Pinsoglio, Fiorillo and Brignoli. Yet it is only Leali who deserves even a semblance of serious suggestion. Perhaps Neto will be loaned elsewhere to be given the chance to prove his worth and ready himself for a future as our number one? I am at best unsure, and assume that we will spend next season seeking an established superstar. For the only keepers I see near to Buffon are De Gea, Loris and Neuer. Although Foster and Butland have great potential. Still…all Premier League players of any renown are hugely over priced.
In conclusion I will be happy to see Neto loaned and another quality backup enter the fray. Marchetti would serve our needs (His crazy eyes would be welcome!). In much the same way Storari has done in the past. As much as I would like to see Leali in the ranks, his development will be better served playing more regularly on loan elsewhere. Our second to Buffon must be hugely experienced and dependable.
Onto the defence…
Lichtsteiner is a monster. I have never heard of a player requiring heart surgery to then, post-operation, return to the starting XI within four weeks. 32 years old and still assuredly first choice. His engine and endeavour remain splendid. However, with Caceres departing we are in definite need of an understudy. Ideally a youngster with a few seasons under his belt at a decent level, able to come in, learn from the Swiss Locomotive and make the most of any chances on field afforded.
Some rumours have appeared of young Pol Lirola, the Spanish RB of our sparkling primavera this term. At 18 years of age, with no experience in senior football, he will surely need to mightily impress during the Summer ritiro in order to earn a place in Allegri's squad next season. I assume he will be loaned, hopefully to a top tier club.
We also have in our ranks Joel Untersee (22), the South African born fullback who has represented Switzerland at all youth levels and played regularly in the Swiss top flight for two seasons on the trot. Still seems too early, but he may be considered, alongside Lirola, during the close season. Unlikely to find himself next to Barzagli and co next term.
I have often wondered if there was a Swiss look and now I find Joel appearing to confirm such a notion I have always considered hybrid German Italian French…For the youngster looks similar in glare and snout to his countryman Shaqiri!
Much talk of 24 year old Sime Vrsaljko has abounded sporadically throughout the season. The Croatian has enjoyed another sterling campaign and will surely be sold at a great profit by Sassuolo. Yet we are not his sole admirers. I suspect we will avoid any bidding wars, for Sime or any other, because we have not the haul of gold which some seem to assume. I would be happy to see the Croat emerge in our colours, yet ponder that we will be priced out of his signature.
Which leaves two other options for one of the most obvious moves to be made in the mercato.
Firstly, 23 year old Silvian Widmer, of Udinese. Who has endured a haphazard season in a struggling side. More of a risk, yet suitably cheaper than Sime.
Secondly, the more likely option of all aforementioned. Allegri's man. He knows the player and wants the player. Also 23 years of age, capable of playing on either flank, Mattia De Sciglio seems the most logical purchase. Which seems fine and dandy. Plenty of time to develop and learn from the masters of his craft in close attendance, italian and knows the league. He would be my choice.
The centre backs are tricky to judge in terms of progress and next season. For whilst Allegri is expected to begin with the ever dependable 3-5-2, if we sign a trequartista for big money, it stands to reason to assume we will move to a flat back four. In which case, we require only four CBs, which we already possess.
Barzagli has been immense and was awfully missed when out injured for a few weeks earlier this term. We miss his presence and calmness more than any other of his rank. Andrea's feathers are nigh impossible to ruffle. He is calm in the face of adversity, the value of which is supreme. Big Leo has proven classy, with only a minor downturn in form which caused our road to glory barely a shudder. And as for Kaiser Chiellini, I have become accustomed to losing him to muscle injuries for a third of the season in total, which with the progression of Rugani, has been accommodated by the side with ease.
As for my namesake Daniele…He began carefully, and yet with his first yellow card in 120000000000000000000 minutes of competitive action, his form and aggression and bite have gone from strength to strength. It is as if a weight has been lifted, and from studious and humble, we now see flashes of the beast he will become. I see much of Cannavaro in his development. And there is a certain vampiric quality to his countenance.
There is no obvious need for Benatia or any other major signing in this area, unless Bonucci leaves. Of which there has been some discussion, solely focused on Chelsea and the Conte connection, yet I would not be surprised to find Man City reacting to a nod from Guardiola and offering big money for the eminently capable Leonardo. Only in such circumstances could we need to spend any money on another stopper for the rearguard.
Over on the left flank of the rearguard phalanx we are brimming to burst. Alex Sandro has proven a superb signing. Not only can I offer plaudits of his marvellous foraging in the final third, consistently dangerous crossing, link up play and ability and confidence to drive in to shoot on goal, but also his defensive prowess has been high quality. I cannot recall a poor showing. I hope he is happy in Turin, for others will have noted his progress and blossoming talent.
His colleague in arms, Patrice Evra, whilst long in the tooth has proven reliable and his vast wealth of experience and leadership has assuredly assisted the cause and will continue to do so. We also have Asamoah who can reprise the role if required. No need to examine any options outside the squad for we are sound as a pound.
Which brings us to the midfield…a tricky and lengthy reckoning is due. For with the thankfully slim, yet ever present possibility of Pogba leaving (which BelgianJuventino so brilliantly outlined) forcing inclusion in the appraisal, alongside the long term injury to Il Principino, there is much to discuss.
The decision to adorn our Gallic Paul with the historic number 10 backfired. And it was not until momentum and form had been recovered, that we began to see the Frenchman anywhere close to his best. Still so young (23) Pogba has driven the team onwards with majesty and power since the turn of the year. Before which, he was lethargic. Perhaps the weight of the number 10 was to blame? Or more likely, the player was in two or three minds in terms of how in absence of his seasoned comrades, with the mantle placed at his feet, he was to launch the recovery. Regardless, he came good in 2016 and has regained his menace. As Allegri has suggested on occasion with careful calculation, Paul must learn to keep matters simple and to avoid the gimcracks and baubles, focus on the the victory and drive ever more pragmatic to the success of the team as a whole.
I believe he will remain in our ranks, for he wants to win the Champions League in our colours, as well as the Ballon d'or. Both of which I predict he will achieve next season. His possible departure is not rooted in gold, but in potential for our own ambitions meeting his own. Which are more coloured by glory than bank notes.
Claudio's absence from the side hurt us more early doors in the stagione than any other absentee. Upon his return, everything changed for the better. I do not believe that regista is his most natural position, yet such is his sterling mentality and love for the club, he offers sturdy – albeit often quiet – reliability and resilience in the position. His ACL injury is more serious than some believe. Given his age and the amount of football he has played it seems unlikely he will return to first team action until 2017. Thankfully, unlike a striker or winger, Claudio's game is not founded on swiftness in flesh, more-so in mind; a full recovery seems viable.
The position, acting as a pivot for the team beyond the defence and a screen for the rearguard, is of immense importance. It is a critical role which must be filled by proven class.
Gomes appears interesting, yet pricey and his experience at the top level is questionable. However, his skill set appears to suggest he could be not just a stand-in for Marchisio but also a trequartista. No doubt this fits the bill of what Beppe described when probed on our plans to fill the gap. He spoke of an eclectic midfielder, one who could cover several roles.
The recent rumours surrounding Matic are far more welcome, yet I cannot believe that Conte would wish to lose such a key linchpin of Chelsea's most recent glory. The Serb, when on song, is a berserker capable of dominating opponents as well as a threat going forward. He runs hard, tackles with zeal and is comfortable with the ball at his feet. His physicality is another major strength. I would be overjoyed to see him arrive, yet logic suggests he will be staying put in London.
Whilst on the subject of Chelsea, the news has been largely absent of one of their players in whom our interest is certain and longstanding. Oscar seems a more likely purchase than the Serb, yet it depends on what system Conte is set to deploy and also how he is to use Radja Nainggolan, whose move to London seems assured.
Khedira has shown his quality, yet his injuries have been a constant bother. His ability to find promising positions in the box and play intelligent key passes is top drawer. In his stead, Sturaro can deputise with grit and mobility yet he seems perhaps the one midfielder too many we may move on. The reason I suggest this is Lemina. Who does not seem a natural DM by any measure, he is far too lively and eager to get involved. In fact whilst we have seen little of the Marseille import and the flashes of brilliance have been welcome, I am uncertain of where Allegri sees him fitting into the system which has done us proud for so many moons. Other than in the deputy Khedira stance, which puts him in direct opposition to Sturaro. However with the new ruling regarding home grown and club grown players to come into play, that may well lead to the Italian remaining at the club.
It is an intriguing question…If our hunt for a trequartista is once again in full flight, are we to see the 3-5-2 gradually phased out?
Asamoah has returned, and his form has been understandably hit and miss. Such a long lay-off means that we will only see him back to his best after a solid pre-season. Yet where does he fit into proceedings? Perhaps as the most obvious Pogba back-up? They rarely fare well when both find themselves on field, as both seem naturally eager to find top gear in the same position. For reasons yet to be discerned, Pogba's potency is lessened by playing through the right midfield channels.
One player who I feel may benefit the most from Claudio's injury is Rolando Mandragora. It is his natural role, and whilst he fractured his metatarsal recently and will miss pre-season I believe, he is the most natural fit in the DM position on our books. Not as the first choice, but certainly as the apprentice.
Last season saw Roberto Pereyra improve month upon month. Lame as a RWB he was then deployed as a trequartista where he flourished, linking the play between midfield and attack. His pace, tidiness on the ball and work rate were of great value as we charged so close to the triple. Injuries, as with so many of our flock, have horridly truncated his following campaign. Yet upon his return, he has appeared barely half the player he was. It could be a case of simply needing a long run in the team to regain match sharpness. Do we have the time to wait and hope? I believe not. And yes yes! It may seem harsh, but when our aim is to improve the squad, we can afford no passengers.
Of all the midfielders it is Pereyra I see as most likely to be sold. Sturaro would be the second choice, yet I am a great fan of his zeal and he has greater technique than is often assumed. To bring new players in, some must be culled. This is our reality.
Yet I have neglected Hernanes. A player much maligned by the Juventini hordes. Partly for his poor form earlier this season when many others were equally woeful, yet perhaps more so for he appeared after our Draxler hunt failed to hit the jackpot and many felt his best days were long past. Since the turn of the year, when the Brazilian has entered the field I have been impressed. Another player who has been in and out of the side, yet for me, he has done enough to remain in the ranks. Unless an offer appears agreeable to club and player. And we have to bring in his place a definite improvement, which is not Montolivo on a free. His experience and eagerness to play with the ball at his feet, to create attacks, offer an outlet for the defence and dribble, represents a package found in few others in the squad. He is also capable from dead ball situations. We cannot get too carried away with youthful exuberance shining more brightly in flashes than proven discipline and intelligence founded on vast experience.
One player more than any other appears to divide opinions. Signore Cuadrado. The Colombian has produced great effort and affected a fair few results through his dazzling pace. Yet my conclusion is very much in support of his departure back to London. For he makes more wrong than right decisions, his crossing is haphazard, dribbling often mundane and his end product too rarely matches the industry shown to reach a point of playing the killer pass or shooting on goal. I thank him for his efforts, and will be content if he remains, but 20m+ seems far too costly for a squad player.
Perhaps if we were to play a 4-4-2 or 4-3-3 we could glean the finest value of the Colombian. Yet I believe we can do better for our money. His game is too singular and the football of today calls for versatility which I suspect is too late to develop in the commendable in effort and pace Juan.
A brief mention of the recent discussion of a potential 38m move for Pjanic. A wondrous talent who would transform our squad, yet presently, I cannot believe that Roma would let him join their most obvious rivals for domestic glory.
Which leaves finally the forwards, the fangs, the top end of our beautiful machine.
Simone Zaza's first season in our colours has been largely valuable. He has scored some important goals and has always given his very best. We have seen the Good and we have seen the Ugly. His battling nature is so much part of his game that to attempt to dull such feisty eagerness for warfare would in turn dull his potency in other areas. He is an uncultured battering ram. Prone always to insanely rash challenges, often finding himself in the referee's book within mere seconds of entering the play. This is a problem, and adds weight to the possibility of his departure. Some discord has been apparent, and whether his agent or the player himself as the source, words have been spoken too often of the expectation, need or simply desire to play more regularly for Zaza not to be high on the list of players we will sell for the right price. He has not made himself indispensable and I am yet to read of any statement from Allegri or Beppe confirming that we would like him to stay.
The most recent spat was dealt with by Allegri with his usual magnanimity. Suggesting he had shown great patience with the player and that he could become a major part of the the side we are forging. This is carefully different to comments about other players whose future may be questioned.
I admire his bite. It is one of the few missing elements of our squad, which as a whole lacks nastiness. We have always been this way, its clearly part of Lo Stile Juve. I can suggest Montero, Davids and Camoneresi as three players in 26 years of following the club ardently, who regularly displayed outright brutality and spite. I should add Zidane and Baggio, yet geniuses can be excused! The difference between Zaza and all of those aforementioned is that they could do one thing exceptionally well. Their viciousness could be accepted, at times awkwardly, but nonetheless, their value outweighed their tendency to fly into every tackle with a card the likely outcome. Whilst the officials in Serie A allow far worse tackles to occur without punishment than I see regularly leading to suspensions in the premier league, Zaza remains yet to convince me that he can do anything exceptionally.
As I was attempting to reach…there is much to be said of the fear factor. Of players knowing the reputation for brutality of a foe and such pondering entering their minds when faced with a 50/50 challenge. We have fear factor in technique and spirit, but not in brutality other than when Zaza is on the field. Its not enough.
One of those blocking his path to more regular football, Mario Mandzukic, has been a success. Ever more commendable work rate, capable in the box when presented with a chance to shoot aligned with cunning link-up play. His spirit and determination have played their part in our triumph. As Allegri has alluded, at times he tries to help too deep, too often, leaving the front line absent of a reference point. However, I am of the opinion that his experience and devotion to the cause is welcome and will remain a vital weapon in our arsenal.
Berardi seems destined to join us for the apparently agreed fee of 25m. Other than his disciplinary issues, which have improved, yet remain an issue, as aggression is clearly part of his game, Domenico is the kind of player who can unlock tight defences with inspiration and poetry. What continues to perplex me is that he has rarely suggested any eagerness whatsoever to join our ranks. He is a tricky player, young, ultra talented and with the right coaching I believe he could become a world star. Yet his purchase remains a roll of the dice. For he is untested at the highest level.
This story leans towards tricky when I am forced to focus on Morata. Discussion appears on a daily basis on whether he will stay or go. I have pondered the situation from every angle, many times over, and come to the conclusion that our Spanish starlet's heart is not beating in time with our own. For he has some say in where he plays his football. Regardless of the buy-out clause.
Losing his lover last Summer, then succumbing to niggling injuries has not helped his development. In fact it is fair to say he has regressed as a player. Yet his searing pace and eye for goal are world class. He can turn on a sixpence and accelerates like Ben Johnson without the steroids and I dearly hope we can retain his services, for he is a special talent, one which can turn a match against the very finest of opponents, in the flash of an eye, with one moment of genius.
Is he the ideal partner for Dybala? No. His movements are too expansive, his major talents too needy of roaming across the width of the final third and foraging deeper. In short, he is at his best when afforded the chance to seek space, not act as a reference point in attack. This is why Allegri has more often chosen Mario ahead of Alvaro. If we can secure his full registration for 20m it will be good business, yet I cannot help but offer my consternation of his absence of stating more clearly that he wants to remain part of our club. As Imad suggested, when crunching down the certainties of the situation, the striker is likely unwilling to cause injury of any kind to his former club to whom he has strong bonds deep within his heart and soul. There is a marked difference between pleading for the clubs to sort out his future and expressing more fervently his desire to stay in Turin.
The jewel in the crown…
Dybala was signed for huge money. On the basis of one decent season in the top flight. He was brought into the first XI slowly, despite our injury woes. Yet once his divine gifts were given the chance to shine, his star ascended majestically and instantly became the major source of light in the darkness. The youngster is one of the most naturally wonderful talents I have ever seen at Juve.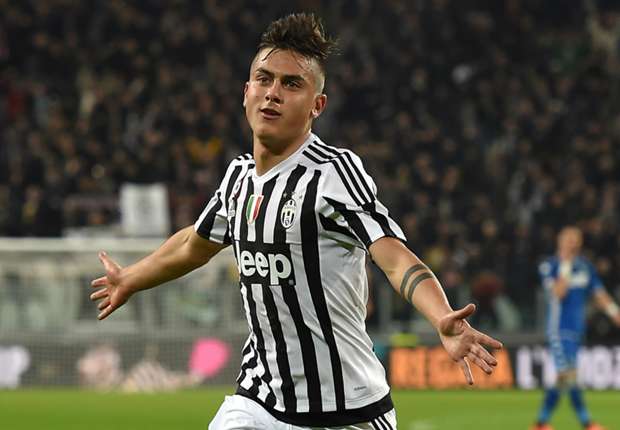 His finest form seems when dove tailing with a target man, dropping deep to forage for the ball, then driving forward at pace and with ever increasing muscle. Clearly the club have worked on his physical strength and its borne beautiful fruit worthy of Eden. For no longer is he easily knocked off the ball, he rides tackles and has also improved his decision making. He can blossom still further, yet what we have already witnessed is a player destined for greatness. His dribbling is sublime, his left foot has revealed itself as a wand and the most welcome part of his presence at the club is not solely his unavoidable genius but his consistently expressed devotion to the cause.
I seem to have over-extended my initial aims, yet so be it. I can but finish solely through suggesting the following may well be moved on –
OUT
Cuadrado
Pereyra
Hernanes
Sturaro
Zaza
Morata
(Asamoah…possibly)
Padoin
And in their place, we will see appearing at Piedmont perhaps some of the following-
IN
Oscar
Di Sciglio
Mandragora
Berardi
Gomes
Batshuayi
Pjanic
Saponara
Lukaku (I assume that whilst I believe his prowess phenomenal, we would be priced out of any potential purchase as with most Premier League stars)
Two things to consider:
We do not have the huge haul of revenue of last Summer to play with, which we earned through our charge to the final of the champions league and the market pool share. That gave us – I believe – around 90m. Our revenue of the same this season is less than a third of that figure. Which means, we must either invest at the expense of increasing our debt, and/or sell smartly to finance our purchases.

From next season onwards each club's 25-man squad has to include four homegrown players and four more club-trained players who were also Italian-born.
The new regulations define 'homegrown' players as those who spent at least three years between the ages of 15 and 21 at an Italian club, whether in a youth sector or first-team squad, or even away on loan so long as an Italian club still holds the player's contract.
The 'club-trained' rule refers to a player who spent three of those formative years with the team currently holding their registration.
(from 4-4-2)
I will avoid any further analysis, for to do so, demands I include more detailed financial factors.
I look forward to joining you all in discussion.
Forza Juve
TGP