Player Ratings
Buffon – Largely untested, though produced a couple of solid saves, commanded the box well and his distribution was calm and sensible. 6
Bonucci – A colossus. 7.5
Barzagli – Went about his business with maturity and typically unflappable composure. 7
Chiellini – Working his way back to close to his best. About time. 7
Sandro – His stamina, hard running, quality in the final third is an ever blossoming joy to behold. Alex has proven a stunning signing and I fail to see any major flaws in his game or any left wingback clearly superior, in Italy or beyond. Smart assist for Dybala's opener. 7.5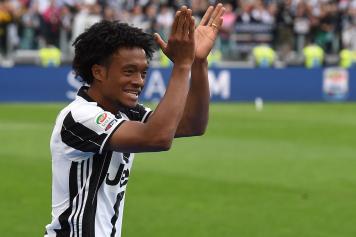 Cuadrado – Great to see him more involved when started in his more comfortable wide right position. His incredible pace causes problems, yet the Colombian continues to dillydally when finding himself in brilliant positions. Was unlucky not to score, but could and should of made more of his chances, especially when put clean through and pondering too much before forcing the keeper into a decent save. Still, it was merely his second outing this term, so overall a commendable outing. 6.5
Hernanes – It is no coincidence that our results and performances (to a slightly lesser degree) have improved with the Brazilian deployed in front of the defence. His intelligence and simple, direct passing is swift and of high quality. He knows when to move and where to move and is becoming a sturdy fulcrum of the side in absence of other defensive, experienced options in the regista role. 7
Khedira – Still off the pace, though at least appeared somewhat more spritely. Was unlucky to hit the bar when making a superb run in the first half to latch onto a magic ball from Pjanic. Other than which he was largely uninvolved, yet had the intelligence to sit a little deeper given Cuadrado's tendency to operate constantly high up the field. 6
Pjanic – The Bosnian is going from strength to strength. His passing was sublime, his movement classy, and he was unfortunate to end the game without an assist. He is playing a different role, in a different side, and quickly tuning his maestro magic in line with his comrades. Much more to come. 7
Dybala – Certainly operating a little higher and it is showing in terms of his chances appearing closer to goal. Took the opener majestically, linked the play and is picking up sharpness and consistency. 7
Higuain – 7 goals and 1 assist from 9 appearances (three off the bench) is a brilliant return on our investment. And he is not yet near his best. His movement, ability with both feet and clinical potency in the final third is world class. The manner in which he took the ball past a defender, shaped up for a left foot belter was stunning. For too long have we missed such a natural born striker. Now we have him! He was unfortunate not to get the hatrick, if not more. For another effort was headed off the line, and the keeper saved well from a close range snapshot. 8
SUBS
Sturaro – I was overjoyed to see my favourite juve soldier back in the fray. Hustle and bustle in midfield, setting up Pjaca for a late chance, its great to have him back. 6.5
Lemina – Assuredly more comfortable in the attacking RCM role, Mario showed great endeavour and was unlucky not get on the score sheet with a late burst and shot which was saved. 6.5
Pjaca – The goals are soon to flow for our young croatian, for every time he is afforded a late cameo, he comes close. Devastatingly fleet-footed on the ball with a keen eye for goal. Inches away from opening his account when set up by Sandro. 6.5
https://www.youtube.com/watch?v=cvltaAsmZ8w
I thoroughly enjoyed this encounter. Empoli adopted a high pressing game and were prepared to commit men forward, which is precisely what we need to learn to deal with. Admittedly they fell down in the final third, but part of that was due to solid organisation and leadership from the rear-guard stalwarts as well as the potential we had as soon as we retrieved possession of the ball. Our opponents should be saluted for trying to play good football in the right spirit of the game and I hope their fortunes soon revive.
Yet again we made plenty of chances and ran close to zero risks. On another day, had Cuadrado, Khedira and Higuain taken their chances we would have won 0-8, such was the superiority in terms of creating goal scoring chances.
Since the Derby d'Italia bother, we have played four, won four, scoring 12 and conceding 0. That is well worth pondering, especially as we are not yet at our best, we still have key players to recover and the season remains larval.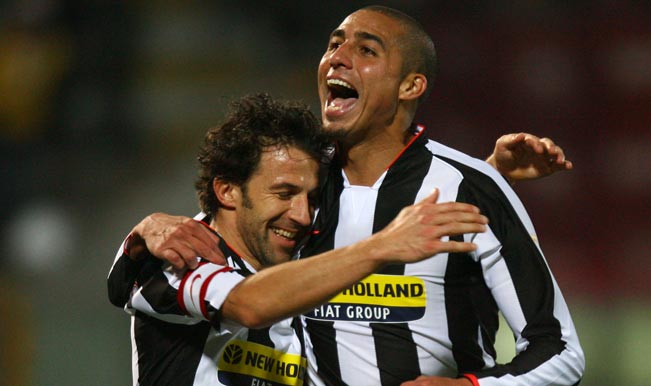 Those wretched mistakes have been cut out of our game, the defence has returned to resolute and commanding, the midfield is now better balanced and up top, we have two very special Argies. Not since Del Piero and Trezeguet have I felt so confident of always scoring goals from the front line. Gonzalo and Paulo are yet to spark into life as a pairing, but both are picking up form and both have world class quality. If we can continue to improve in midfield, keep our finest fit and playing regularly, we could well see the advent of the greatest Juve side for many moons. Perhaps legends in the making.
My grumbles aimed at Allegri have assuaged into an ocelot purr. For regardless of selection decisions earlier this season, we have many reasons indeed to be cheerful and hopeful of fighting for top honours on all fronts. All we can hope is that our players come through the international break unscathed and this momentum which is spluttering into life is regained when we return to domestic action on the 15th to face Udinese.
forza Juve
TGP
(NB. The U19s continued their own movement towards consistency through beating Sassuolo 2-0 in the primavera league. Kean made it five from five, our Brazilian wingback Rogerio grabbed the opener and new recruit, Swiss striker Zeqiri enjoyed a sterling debut.)